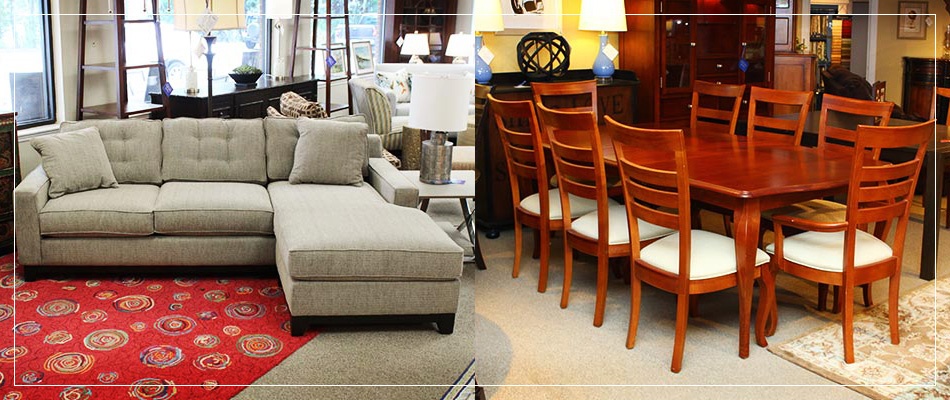 The nation's economy is on fire, unemployment is low, and the stock market is soaring. Confident consumers are spending money freely on cars, homes and furniture – maybe even a little too freely.
Boom times loosen the purse strings, and that's when we see a peculiar problem pop up again and again. Shoppers order new furniture that, when delivered, doesn't fit their homes.
How is that possible? Sometimes, it is simply a failure to measure. Or maybe shoppers get swept up in a fantasy and imagine their rooms are big enough to accommodate, say, the sectional that looks so perfect in the cavernous furniture warehouse. Whatever the reason, it's a big problem when the delivery truck arrives and the furniture can't be squeezed into a home.
Not too long ago, we had a client confess to just that kind of blunder. He'd ordered a very expensive custom wall unit from Ethan Allen. When the delivery crew arrived at his home to install the unit, the enormous pieces wouldn't fit through the front door, the back door or even through a window.
Sadly, the piece was a non-refundable and non-returnable – even for store credit. With limited options, the client called FCG. We brought the unit to our store in Natick where it sold it in a flash. Our client recovered some money, but not the full purchase price. He learned a hard lesson about buying furniture: measure before you buy.
Our buyers aren't immune to this strange phenomenon, either. Every few weeks, we encounter an unhappy situation in which furniture bought at one of our three stores won't fit in a home. Like most furniture stores, FCG has a policy that all sales are final.
To help you avoid this costly mistake, here's some advice. Before buying, think carefully. While a large piece may technically fit inside a room, it may not fit through your doors. Check before buying.
Examine your hallways and corners. Consider any obstacles that may make it difficult to move a piece of furniture through the house such as stair railings, door jambs, and kitchen islands. Long pieces such as sofas need plenty of room to turn corners.
When in doubt, take photos of your entryways, hallways, and stairways. Take measurements of the height and width of your doors, the width of your hallways, the height of your ceilings. Bring your measurements and photos to the furniture store and ask the salesperson to consult with the delivery team – before you buy.
At FCG, we try to prevent instances of no-fit furniture. We offer lots of photos of each item on our website along with dimensions. We are always willing to provide additional photos or measurements. We'll do what we can to keep you from joining the unfortunate no-fit club, but please remember. In the end, it's the buyer's responsibility.