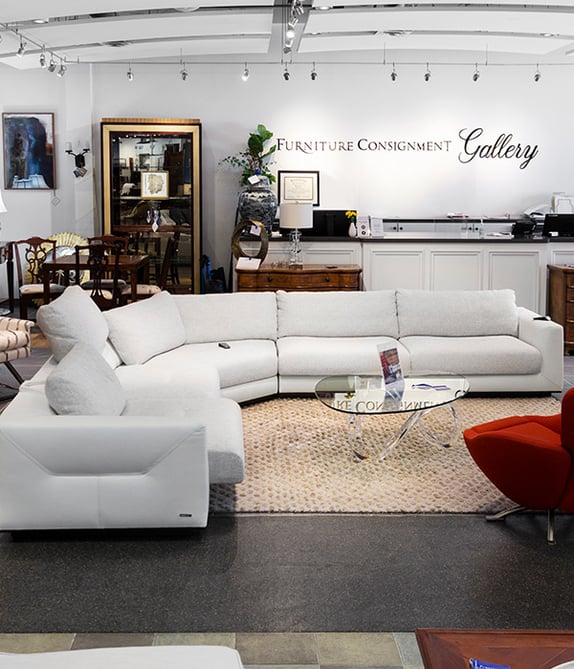 Not a day passes that we don't hear a customer confess to a secret yearning: "I want to go contemporary!"
For baby boomers, this is a radical shift. After all, theirs is the generation that embraced dense floral wallpapers, draped their sofas in a riot of chintz and hung tassels everywhere. Now, they want a clean, streamlined look in home design. Curvy Queen Anne furniture is out. So is Chippendale. Mahogany and dark cherry woods are passé.
Finding the perfect contemporary furniture can be a challenge. Sure, Wayfair has a selection of sleek designs but its furniture is so flimsy it'll collapse like a stack of playing cards when you use it. Trusted brands such as Crate & Barrel, RH and Mitchell Gold offer some livable items designed to fit the American home and the American customer.
To find true cutting-edge contemporary styles, though, you've got to look across the pond to the design and engineering capitals of the world: the Netherlands, France, Italy and Germany. American consumers have fallen in love with their brands, their styles and their quality.
These are furniture brands you may never heard of yet. They include Herman Miller, Roche Bobois, Ligne Roset, Cassina, Matteo Grassi, Rolf Benz, and Maxalto. These companies focus on making luxury contemporary furniture that is precision engineered with the finest fabrics, leathers and metals. Handcrafted and sophisticated, their pieces contour perfectly to the human body to maximize relaxation and relieve stress.
Boutique retailers in major hubs offer these brands, but the price of a sofa might be more than that new sportscar you were ogling on I-95. Even if you've got the dollars, you'll also need a lot of patience because custom orders from these companies can take months and years even in a post-pandemic world.
This is why you need to hurry into FCG in Natick. In our showroom, you'll find pre-owned luxury Euro contemporary home furnishings at bargain prices. Even better, you can take home today a Cassina chair, a Ligne Roset sectional, or even an extraordinary Roche Bobois Alchimie sectional with motorized seat controls that will blow you away.
As for the prices, they might be a bit more than you expected to pay but the savings are unbelievable compared to full retail. And you'll be investing in a new experience in luxury and sophistication.
Stop by FCG Natick, which has a large selection of contemporary furnishings at amazing prices. Run your hand across the incredibly soft fine-grained leather. Admire the attention to detail. Even if you don't take anything home, you'll appreciate the experience.