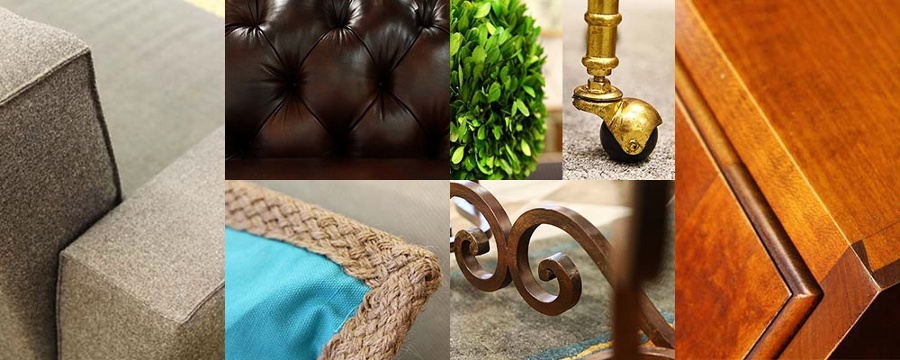 Looking back, it was our mistake.

She'd arrived at our showroom in mid-summer hoping to consign a five-arm brass chandelier with black flared shades lined in gold. For a traditional colonial home, this fixture was the height of style – back in the 1980s. Now, though, it wouldn't have gotten a nibble from a buyer at a yard sale.

"It's a little out-of-date," we gently explained to the woman. But when she described how mightily she'd struggled to get it in then out of her car without damaging the tiny little lampshades, we felt so sorry for her that we accepted it for consignment. Selling her chandelier would be a challenge, we cautioned her, but we promised to give it our best. "I couldn't ask for anything more!" she replied cheerily as she left.

Last week, without warning, she barreled back into the store, only this time she was a fire-breathing dragon. "Why haven't you sold my chandelier?" she demanded. She tore through the store in search of the fixture. Finding it in a little-visited corner upstairs only inflamed her ire. "You've hidden my chandelier in the attic," she said accusingly. "No wonder it hasn't sold!"

The truth is, her chandelier wasn't going to find a buyer at FCG or, I suspect, any other store. I suggested she take it home with her. She grabbed it and left in a huff.

That unfortunate incident highlights the less-than-exact science of the consignment business. We try our best to sell your items, but sometimes we fail. A sale is a win for both of us. Most of our consignors understand that.

Last week's angry consignor was incensed that her chandelier had been tucked into a quiet nook. Yes, it's true her out-of-date fixture didn't get one of the prime placement spots in our showroom. That's because we reserve those spots for items that we know will be our best-sellers: top quality, stylish pieces likely to appeal to the greatest number of buyers.

Sometimes, though, we'll take a chance on some unique pieces that we know may take a bit longer to sell. It's a gamble but we have lots of buyers who love searching in corners and alcoves for those special finds. They love a treasure hunt. We were hoping that a buyer like that would have scooped up the woman's chandelier, but it just didn't happen.

That's what makes our business so unpredictable and entertaining. Some items fly out of the store within hours of consignment; others linger for months waiting for a home. One thing you can always count on, though, is our promise to do our best to sell your furniture and accessories.