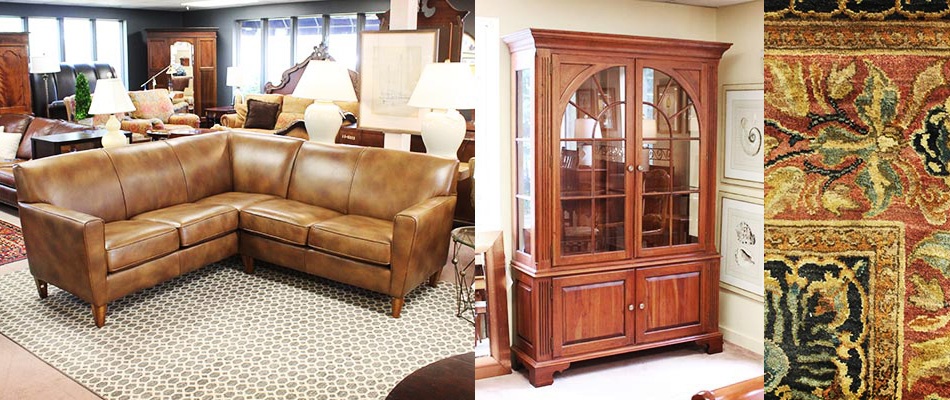 While you were snoozing under an umbrella on the beach this summer, Heritage Home Group filed for bankruptcy. This is not just a blip of insignificant business news. HHG is a giant of the nation's furniture industry with a portfolio full of iconic brands: Henredon, Drexel, Thomasville, and, until recently, Lane.
How many millions of women over the last century tucked away treasures such as wedding gowns in a hope chest made by Lane? How many Thanksgivings were celebrated around a dining table made by Drexel? How many newlyweds saved diligently to furnish their homes with a bedroom set by Thomasville?
HHG furnished America, and its collapse is a day of reckoning. Like many other U.S. manufacturers, furniture makers have been hard hit by inexpensive imports from Asia.
For us at FCG, HHG's news was particularly painful. Since we started our business in 2005, its brands have been bestsellers in our stores. In fact, we may have sold as much furniture from these iconic brands as the companies' dealers over the years.
We're intimately familiar with these companies' greatest hits and their biggest flops. Henredon's Natchez furniture collection has been a perennial favorite of our customers; it may be one of the finest lines of traditional furniture ever made in the U.S. On the other hand, its Asian-influenced Scene Three furniture from the 1980s was a design disaster.
We cherish certain pieces from the early days of Thomasville and Drexel. Drexel made a mahogany corner dining-room cabinet that is one of my all-time favorites. Thomasville's Earnest Hemingway Collection, launched a decade ago, was one of the most successful furniture lines in decades, and it still has fans.
HHG was an important part of our success at FCG, and we were proud to carry its superbly crafted furniture. What will happen to its brands? Some will be sold to other companies; the fate of others are up in the air. Only one thing is certain: HHG's filing signals the end of an era for the nation's furniture industry.