"Daaaaad! We NEED a treeeeeee!"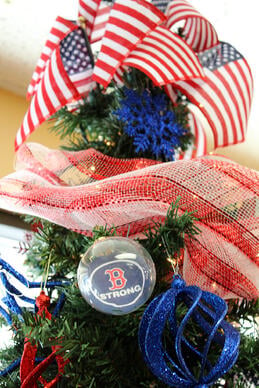 This is the fourth time my five-year-old has reminded me of that grim chore. Oops, I mean fun family activity.
Christmas tree decorating has never been my thing. When I was growing up, my family had a fake tree. I hated that thing. So apparently did my father. My mother relieved him of tree duty as soon as we kids were old enough to understand and marvel at his muttered curses. So, as the oldest, it became my job to drag that accursed thing out of the attic and assemble it every December.
The tree was jammed in a box as soggy as day-old cornflakes. Stiff metal branches stuck out of the box, threatening to lance my rib cage or pierce an eyeball. After wrestling the box out of the attic, I had to figure out how to put the tree together so it vaguely resembled something in nature. That was a challenge. All the instructions were tattered and looked like, Tucker, our family dog had mistaken the tree diagram for the actual tree. Once, the tree resembled a large prickly green mushroom.
Next came the untangling of lights. That's when I paid for my sins of the previous year: snatching the lights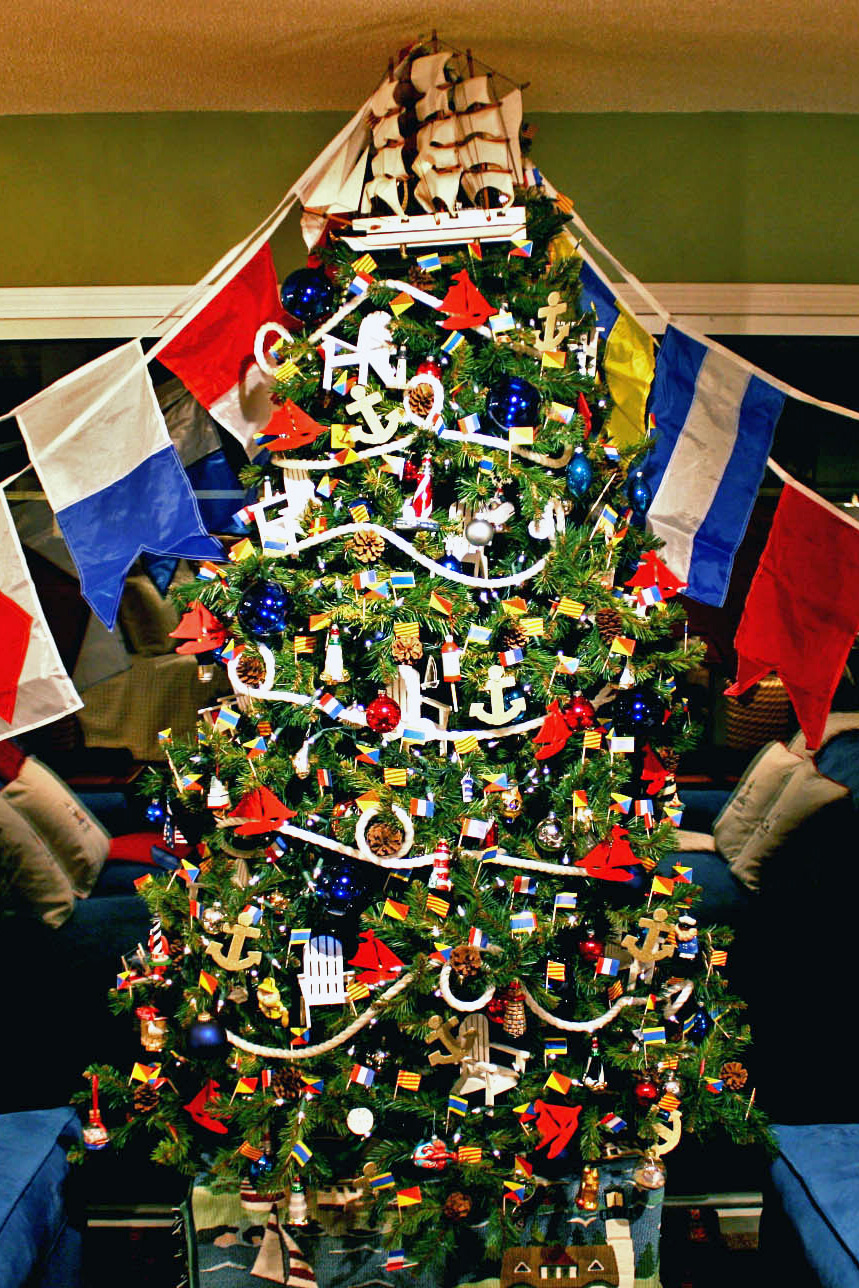 off the tree, wadding them up haphazardly, and shoving them into the attic - along with the dissected tree - on New Year's Day. Over the summer, small attic demons wove the lights into massive snarls. I call it Satan's Christmas crochet. It's true. Ask any dad.
Imagine my relief when I was relieved of tree decorating duty this year at Furniture Consignment Gallery. Instead, we had a contest: staffers would compete to decorate a tree in each of our three stores. The results are stunning.
The theme of Hanover's tree is Boston Strong. Wrapped in a gauzy red and white garland, the tree boasts red, white and blue ornaments and a flamboyant topper crafted out of a dozen little American flags. Plymouth's theme is nautical. Staffers at that store hand-painted tiny anchors and ships as ornaments and a sturdy rope winds its way around the tree. Some 250 tiny nautical flags flutter from every branch. Proudly topping the tree is a miniature three-masted schooner.
Chestnut Hill chose to celebrate fine hand-made furniture for its theme. At the top of the tree is a color photo of a gorgeous mahogany breakfront filled with china. Wrapped in sparkling white lights, the tree is laden with photograph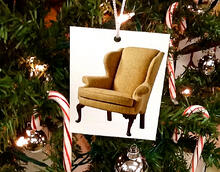 ornaments of exquisite chairs, bureaus, tables and desks.
So I hereby declare the contest has begun and you, our customers, are the judges. Vote for your favorite tree here in our newsletter on our Facebook page - but I urge you to visit our stores in person to see their handiwork. There you'll see proof that our staff is creative, resourceful and full of holiday spirit.
And just between us, let's hope they don't ask me to take down the trees.