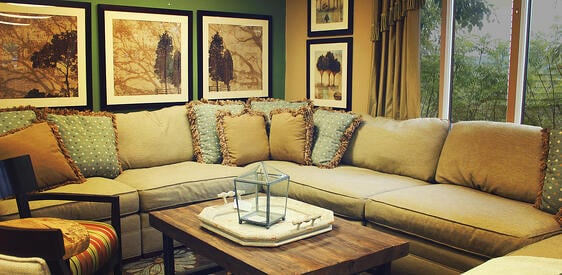 Rain soaked and sweating from the stress of battling traffic, I found my seat right in time for the start of my son's middle school graduation ceremony. I was really excited that I was able to flee the showroom so that I could savor a few last moments with my son as an eighth grader. Sure, it isn't the same as commencement from high school or University, but I was still looking forward to this moment.
It was a nice ceremony featuring a well behaved crowd. Students thanked teachers and parents. They reminisced about the past and peered into the future. No one lit a firecracker. No one pulled a prank. All in all, the ceremony was safe, predictable and, well, maybe just a little disappointing.
All across America, commencement speakers are delivering the same speech to a new crop of graduates: "Be yourself!" "Take a stand!" "Make a difference!" Meanwhile, as a society, we're doing our best to squelch any sign of originality or any spark of dissension.
Neutral is the watchword of our times. That's how we communicate, dress and decorate our homes. Afraid of offending a neighbor, we paint our houses with the same palette of beige, grey and taupe. We shrink from expressing an opinion that might cause a tirade on Twitter or Facebook - and for good reason. The court of public opinion is harsh. Offend someone and you'll pay a high price in your life or your business. Neutral is safe.
This morning, I opened my mailbox to find ten Restoration Hardware catalogues wrapped together. The twenty pounds of RH catalogue is a great marketing idea that will be talked about by many, but what I noticed is a few hundred pages of greys and beiges. Not a splash of color to be found. It's not their fault, it is who we are as a people right now. We would rather be safe than sorry.
So my advice to graduates is to skip bland and go straight to unique. We are not naturally neutral. What the heck, I'm thinking of painting my house Margarita Green. Not beige. Not grey. And definitely not taupe. Why not?
Congratulations to the class of 2014. You have big things ahead of you and many challenges. In addition to solving the world's problems you need to find a way to add some color into your life and ours.