"Memorial Day," the woman sighed. "That's the goal."
An experienced real estate agent, she is eager to list the house, a gracious colonial in a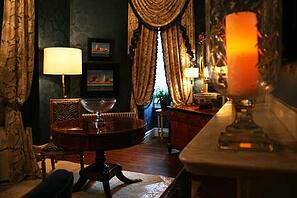 wealthy equestrian town. She knows some young family will love it. But the road to a sale has been rocky. The sellers? Her aging parents.
Dad recently suffered a stroke. His voice, once booming with authority, is weak. He was polite, but also seemed perplexed by the project they were undertaking. Mom understood the challenge, and she was overwhelmed. In a few short weeks, she has to shrink their lives to fit into a tiny condo.
All her life, Mom had been a collector of books, silver and figurines from their travels all over the world. She also inherited some valuable furniture from her parents and grandparents. Preserving these things was her way of keeping them a part of her life.
Their daughter understood the heartbreaking dilemma: how do you part with a lifetime of treasures when every one of them holds a precious memory? How - in eight weeks - do you sift through a household that sustained a marriage and a family for fifty years?
I toured the house. There were some well-maintained classic pieces that our customers will love. But the couple needed more help than that if they were to meet their deadline of Memorial Day. I made some recommendations to them which might prove useful to you.
First, hire a professional organizer. A skilled one will help you winnow through your possessions quickly, urging you to part with unneeded items while preserving pieces that have the most meaning.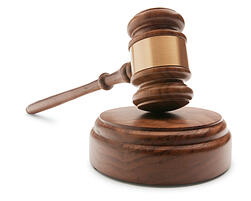 Invite three reputable personal property auctioneers to estimate the value of your unique items or collectibles. They will help you determine what will sell at auction - and for how much. Choose one to handle that for you.
Then, check with me to consign your high-end furniture. At Furniture Consignment Gallery, your pieces will be priced appropriately and stylishly displayed in one of our three showrooms. Avoid the temptation of selling it yourself on Craigslist; it can be risky and time-consuming for downsizers.
Next, hold an estate sale to sell the dishes, the small appliances, the lawn mowers, and the trinkets. When the last buyer has meandered down the driveway with your old mop, call in Goodwill. Whatever doesn't go on its truck goes in the dumpster.
Sure, it's a lot to do, but things move swiftly once you've got a plan. Remember: Memorial Day is still eight weeks away. You can do it - and you've got help.