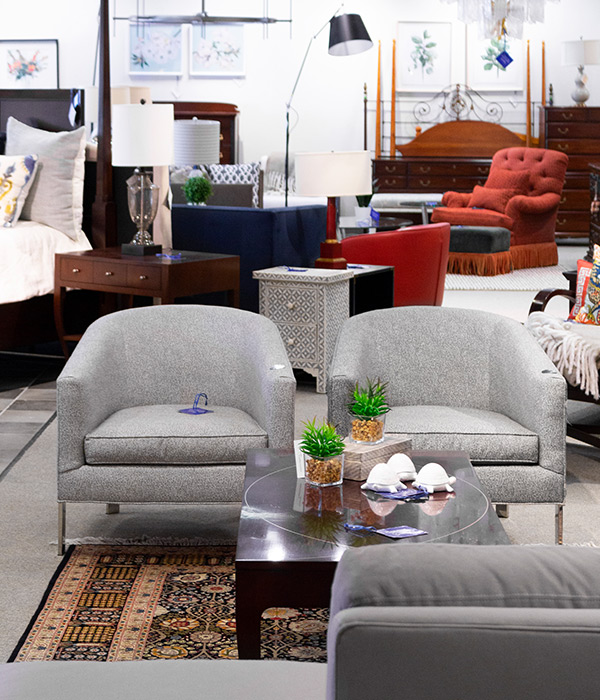 Admit it: your sofa was your bestie in 2020. Whether you were binge-watching television or clicking into a zoom meeting, you two logged mucho quality time together – and it shows in a luxuriant crop of lumps and stains.



Time for a new sofa?



Well, you're a latecomer to that party. Millions of homeowners started major renovation and redecorating projects last summer, causing a surge in demand for home goods. Facing more months of quarantine, they're seeking to improve or expand their homes for long-term working, exercise and family time.



Making matters worse, the pandemic has disrupted the global supply chain, causing lengthy delays in procuring just about everything for the home: dishwashers, drywall, furniture, fabric, wood, wallpaper, and blow-up kiddie pools. Folks are enduring waits of weeks or months to get even the basics.



Online furniture retailers who once prided themselves on quick-click shopping and speedy deliveries are just as hamstrung as traditional retailers. Delays seem to be random and arbitrary, according to a recent article in the New York Times. For example, an Urban Outfitters $1,300 grey tufted sofa is on back-order until November, 2021, the article says.



Don't expect a quick fix for this problem. There's no slowdown in home improvement, especially with the delays in getting the coronavirus vaccine distributed to massive numbers of people. And the kinks in the global supply chain won't be resolved anytime soon because it is a vastly complex web of trucking and shipping systems.



Does that mean you are destined to spend the next year with a lumpy couch? Or, even worse, the side table your kid made in shop class as your desk?



No! We've got the perfect solution: pre-owned furniture. In our three showrooms, FCG has acres of high-quality consignment furniture from the most stylish homes in New England. Best of all, you can buy it today and take it home with you. Or schedule a delivery within a day or so with our expert team of furniture movers. Either way, lumpy-sofa problem solved!



And, while you're solving your problems, think of that resolution you made on New Year's Day. Something about doing something unexpectedly kind for at least one person every day? Well, here's your chance.



Think of a friend or relative who is gnashing their teeth over the endless delays and disappointments with their home-renovation project. Forward them this email and lessen their frustration. They won't have to wait until next fall for a sofa, a desk or a dining set. They'll probably find the perfect one at FCG. And you might just be the first one invited over to their house when the pandemic is over!