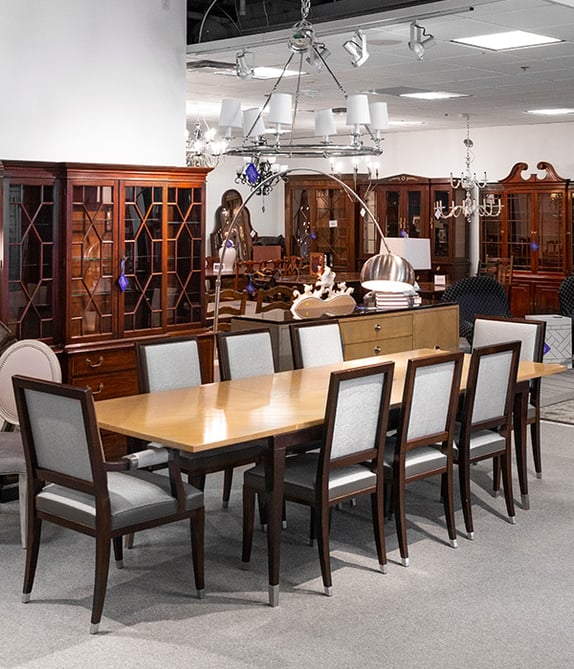 After moving from Colorado to Boston, the young couple was working long hours and sleeping on a mattress they'd hauled across the country and tossed on the floor of their new apartment. When they decided they'd outgrown sleeping on the floor, they came to FCG.
"We need a bed," they told me. "Just a bed. Keep it simple."
As it turned out, finding the right bed was far from simple. The first bed had too high of a headboard. "It will block the window," the woman said. Another bed was too expensive. A third was the too dark for their tastes. The fourth was, as the man said, "too girly."
After an hour or so, we were running out of options in our store in Plymouth. I introduced them to our very capable manager, Brad, and reassured the couple we wouldn't abandon the search. Unfortunately, though, I had things to attend to at our headquarters in Hanover.
I drove 24.3 miles north to our very first store on Route 53 in Hanover, my mind racing through the day's agenda. When I walked into the showroom, though, something caught my eye. It was, I realized with growing excitement, the perfect bed for this couple. The two arrived an hour later to check out my theory.
The bed was a hit: the right height, color and price. They quickly loaded it into their car and headed back to Boston.
The Colorado couple are among a growing number of customers who are hopping between our three stores looking for furniture. In some cases, they'll scoot between Hanover, Plymouth and Natick in a single shopping trip.
We've dubbed them the FCG Hoppers, and we welcome them at every stop. Seeing is believing at our stores, and once they get a glimpse of the vast inventory at one store, they inevitably get curious about what we've got in the other stores.
They're a new and exciting customer for us, and we're happy to help. We understand that a bed is rarely just a bed when you're creating a home.