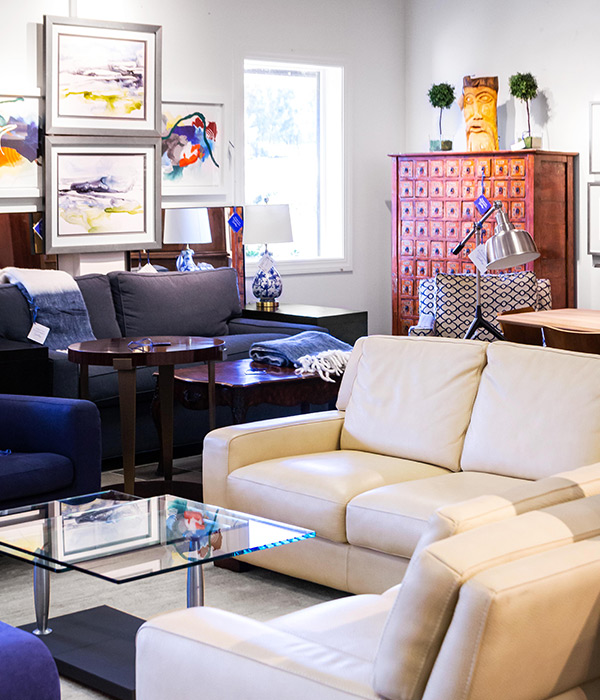 Last weekend, while running an errand, I took a short cut through a nearby neighborhood. That day, the usually quiet street was lined with cars. Lots of people were hurrying into one of the homes. I wondered what was going on. When I caught a glimpse of the sign on the lawn, I suddenly understood. It was an estate sale.

All the hubbub got me thinking. When is an estate sale a good way to sell furniture and other items? And when is it most decidedly a bad idea?

Like most well-promoted estate sales, this one was attracting flocks of potential buyers – and probably more than a few of the neighbors. After all, an estate sale is a great cover for the town's snoops and gossips who want to poke around inside your house, your closets, your desk and maybe even your medicine cabinet.

So there are two big questions you need to answer. The first is, do I really want all those people shuffling through my home? And, secondly, do I need all those people going through my home in order to sell my stuff?

Keep in mind that an estate sale is not a garage sale, a yard sale or a tag sale, as it is known in some parts of New England. A garage sale is usually a sale on the front lawn or the driveway of someone's unwanted household items including outgrown toys, hobby supplies, sporting goods and kitchen goods.

An estate sale, on the other hand, is typically the sale of almost all household items after someone has died, including furniture. Sometimes, in the case of an acrimonious divorce, a couple will have an estate sale to get rid of everything they acquired during their disastrous marriage.

So, back to the question of whether you actually want to host an estate sale …

Keep in mind an estate sale means opening the doors of your home to all. Some estate sales are a one-day event; others last for an entire weekend. Pricing is negotiable. Prepare yourself for exhaustive haggling with prospective buyers (and also some shoplifting as well). You can hire a company to manage your estate sale for a cut of the proceeds.

If you are looking to empty a house or to downsize dramatically, shedding not only most of the furniture but also a snow blower, tools, clothing and patio equipment, then an estate sale might be a good idea.

If you are undecided about whether to consign or try your luck at an estate sale, call Furniture Consignment Gallery. We can help you make that decision. For one, we'll let you know whether consignment will meet your needs – and whether your furniture will meet our needs. We tend to be highly selective about the furniture we'll accept for our showrooms.

And, if our services are not the right fit for your situation, we are happy to make some recommendations of reputable estate-sale companies who might be able to help you.