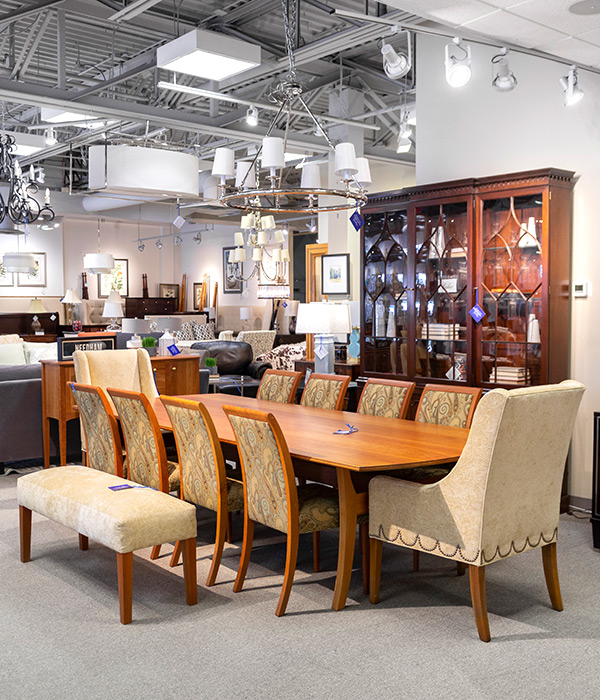 Hotter'n a blister bug in a pepper patch.

That's how my Southern-born wife described our house after our air conditioning unit broke down in early July. When we called the repairman, he warned us of a long and sweltering wait. Replacement parts, he said, were in short supply this summer.

The reason: supply-chain disruptions due to the pandemic.

Think of the world's supply chain as the plumbing of the global economy. It's a total bore – until there's a clog somewhere. Right now, there are clogs just about everywhere in the world. Factories are stuttering to a halt for want of some simple nuts and bolts. And we're sweating it out here at home while our repairman waits for the parts and equipment he needs to fix our AC.

That's also a big problem for the new furniture business. Sofas, tables and chairs piled up in warehouses this spring after states issued orders closing stores for weeks. Retailers quickly cancelled orders for more furniture. Now that restrictions are lifting, folks who want to furnish their homes are complaining of having to wait twelve weeks or more for something to sit on.

Luckily, that's not a problem at Furniture Consignment Gallery. In fact, our pipeline is full and our stores are jammed with inventory. Our trucks are racing up and down the streets of New England, picking up furniture from eager consignors and delivering it to grateful buyers.

Feathering the nest is a high priority for folks this summer after months in quarantine. Smart consumers are preparing for the possibility of spending even more time at home this fall and winter. Don't let clogs in the pipeline stall your home-improvement project . Visit our three stores or shop online. FCG is full of high-quality, stylish furniture that you can take home today.