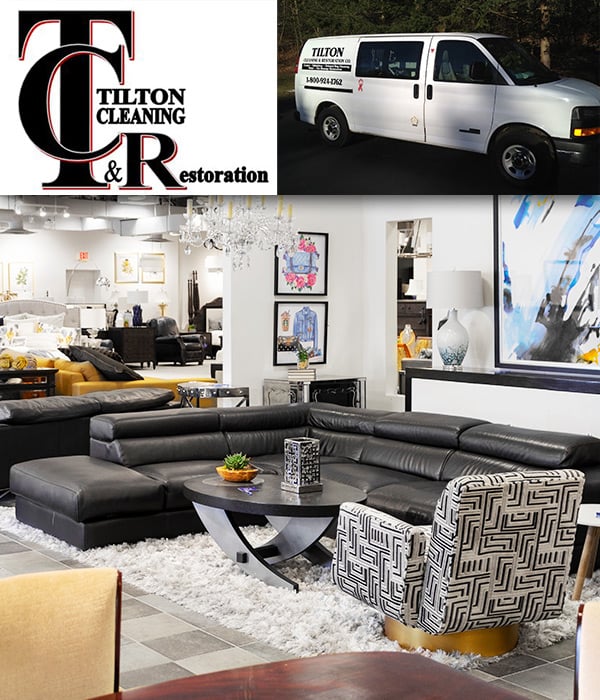 Big news, folks!

FCG has acquired Tilton Cleaning and Restoration, one of the premier carpet and upholstery cleaning services in Massachusetts. Now, with the help of a company with decades of experience, FCG will be able to offer a service that's even more critical in the midst of a pandemic: high-quality cleaning and restoration of upholstered furniture and carpets.

Mike Tilton started his business back in 1977 in Natick, and over the past four decades, he has won the trust of more than 50,000 customers in and around Boston. His qualifications are impressive. He earned the certifications of Master Cleaner and Master Restorer and was past president of the New England Institute of Cleaning and Restoration.

FCG and Tilton are joining forces to insure that you, our customers, have access to state-of-the-art cleaning services. Customers who buy a sofa or a rug from FCG will have the option of having it cleaned and fabric-protected before picking it up or having it delivered. In these challenging times, that's a layer of protection that many of our customers will find reassuring.

Consignors will also benefit. Our consignors will have the option of having their items professionally cleaned before their furniture and carpets get to our showrooms. After all, a spotlessly clean and fresh item typically sells quickly and for more money.

Mike Tilton will be joining us here at FCG in Natick, so we'll have access to his years of experience and expertise in cleaning. His company offers grout and tile cleaning as well as restoration services in the event of fire, water or mold damage. Mike's white vans will continue to be a familiar sight in the towns and cities of eastern Massachusetts.

Mention you read the big news in our blog and you'll get 20% off cleaning and restoration services through the end of September. (There is a minimum charge of $130.)

We're excited about this new step in our business journey, and we're happy knowing our customers will get the same great service and reliability from Tilton that they've come to expect from FCG.