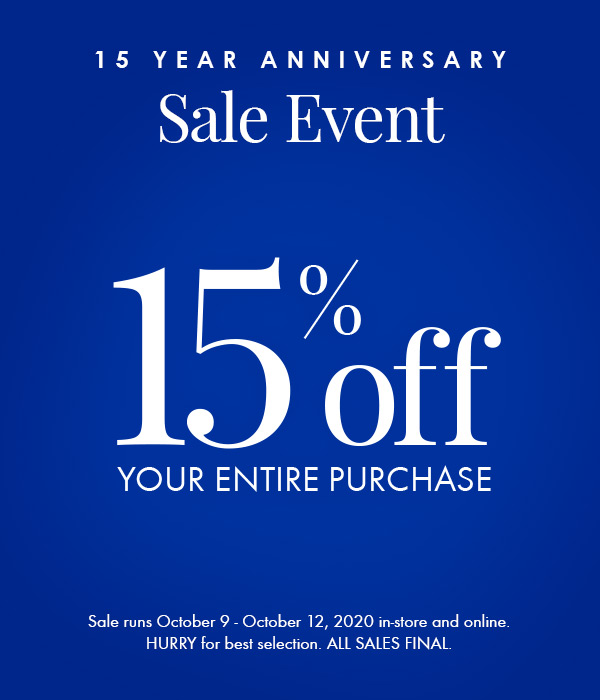 I'm in a reflective mood this morning, thinking back on how much we've been through as a family and a business since Diana and I acquired FCG on a brisk fall day Oct., 2005. It's been fifteen years this week, a major achievement in the world of retail, I'm proud to say.

Like a lot of small businesses, we've endured more than a few crises: the recession of 2007-2008, the crippling snows of February 2015, and, now, Covid.
Through it all, FCG has proven it has staying power.

When we first started, I picked up and delivered furniture solo using a battered white trailer attached to the back of my SUV. Now, we've got company trucks with our logo and a team of experienced movers. We had one store in 2005. Now, we've got three in Natick, Plymouth and the original in Hanover.

My kids have grown up in the business. So have we. We've been fortunate to have talented employees who've played starring roles at FCG. We asked them to help us create a unique brand and business selling the finest pre-owned furniture in New England. They rose to the challenge and continue to do so every day.

Our customers deserve a shout-out, too. They are demanding but loyal. They hold us to a high standard. We've earned their trust, one sale at a time for fifteen years, which is why we've not only survived but we're thriving.

Today, Furniture Consignment Gallery has 40,000 square feet of of stylish, high-quality pre-owned furniture that lures shoppers to our stores every day, eager to buy. Thanks to our website, our brand and business is becoming a national force: we ship furniture to buyers all over the U.S.

Fifteen years is worth a few moments of sentimental reflection for me – and I'd like to extend some appreciation to you. To celebrate our success, we're offering 15% off through Monday, Columbus Day. Shop online or in our stores. After all, we certainly need something to lift our spirits these days!