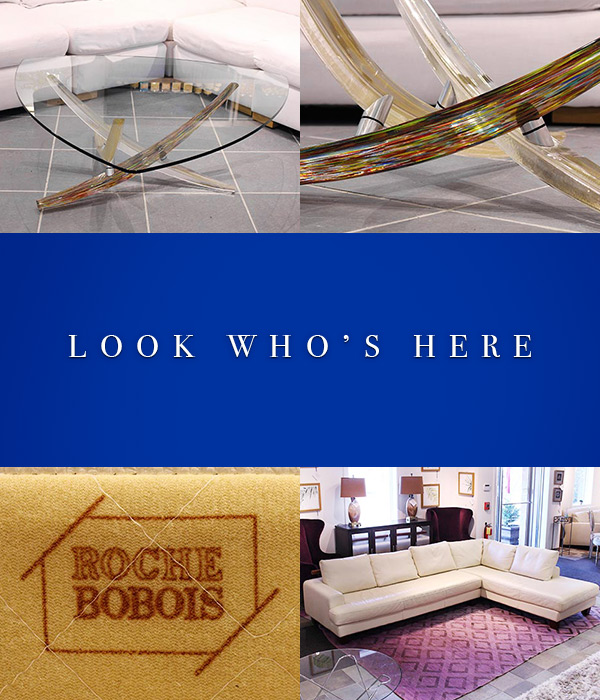 What makes Murano glass so valuable? Treasured for its exceptional color and elegance, it is made by glassmakers who have been perfecting their craft since the early Middle Ages. At one time, their secret glass recipes were so valuable that the penalty for divulging them was death.

FCG is proud to offer for sale an extraordinary piece of this glass in our store in Natick: a Murano cocktail table by the designer Tulczinsky. Its thick blue-glass top rests on three curved glass legs, two flecked with gold and one threaded with filaments flaming with color.

Consigning such a valuable piece represents a highlight of a journey FCG began in 2011. Convinced that high-quality pre-owned furniture would be a hit in the wealthy western suburbs of Boston, we opened a tiny store in Chestnut Hill. Only 40 miles from our flagship store in Hanover, we quickly discovered it was nonetheless a very different retail experience.

Our Hanover store attracted customers looking for traditional furniture. After all, the South Shore is known for its classic colonials. But Chestnut Hill's customers wanted edgy and modern furniture, especially pieces made in Europe.

At first, we scrambled to learn all the new designer names and brands. Then, we fell in love. So enamored were Diana, my wife, and I with the style, precision, and quality of the furniture that we took a field trip earlier this year to the epicenter of modern design, Milan.

There, we visited showrooms, spoke to representatives and saw up close what makes this furniture so special. These pieces represent true luxury – with a hefty price tag. Some new sectionals cost over $20,000.

Over the last ten years, FCG has become an expert in pre-owned contemporary furniture. In 2016, we closed our Chestnut Hill store in order to open a much larger store in Natick. There, we have a huge revolving inventory of modern pieces like: sectionals by Roche Bobois and other prized pieces by Italian designers Cassina, Max Alto, Poltrona Frau and BB Italia.

European furniture is increasingly difficult to order and import these days because of pandemic restrictions. That's one reason why FCG's expertise and inventory is so valuable. We have bargains in our stores right now. Visit FCG in Natick to learn more about creating a new modern look for your home.