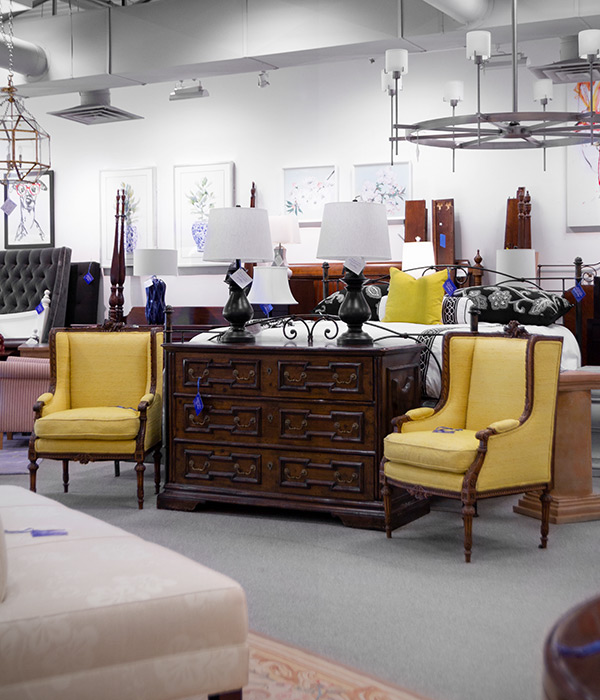 My very first apartment after college was grim but it had the advantage of being cheap. Most of my friends had headed back to their hometowns after graduation. I'd decided to stay in Lexington, Kentucky and get a job. For the first time in my life, I was utterly alone and lonely.

The barrenness of my apartment didn't help matters. The previous tenant had left a couple of pieces of furniture: a wobbly card table, a couple of folding chairs and a milk crate. The milk crate, interestingly, proved the most useful. Upside down, it was an excellent television stand. And when a new friend suggested we pool resources and rent a nice furnished place, I used the crate to carry my meager belongings to our new digs.

Looking back, I'd advise my younger self to do things a little differently. Everyone deserves a comfortable retreat, especially those just starting to make their way in the world. So here are some tips for furnishing your first apartment:

• Never buy new furniture for your first apartment, or even your second or third. You'll get more for your money at consignment or thrift stores. Upscale consignment shops carry high-quality, name-brand pieces that are durable and stylish. Some of the solid-wood furniture made by reputable companies such as Ethan Allen and Hitchcock are almost indestructible.

• Discover your style. Don't settle for furniture left on the curb as trash and don't let your mom pawn her old stuff off on you. You're going to be hauling that chest of drawers up and down stairs many times in the next few years. So make sure it is something you actually like.

• Buy quality. You don't want a table whose legs fall off as you're lurching sweatily down four flights of stairs. Beware the online furniture stores. Most of the time, you'll have to assemble the pieces you buy, an experience both time-consuming and challenging. Some of the furniture sold online is so shoddy it won't last long enough to make it to your second apartment.

• Have fun shopping. After all, you want your friends to be comfortable when they come over for game night or to watch the game. If you really want to express your personality, buy older pieces made of solid maple, walnut, mahogany or oak and paint them. A lime green coffee table? Why not?

• Take pride in your first place. Start collecting furniture and art that is meaningful to you. Some pieces you'll shed as you move up in the world, and some pieces will become treasures that you'll take to your next home. I didn't keep that milk crate, but I probably should have. One of my three boys might need it in a couple of years.