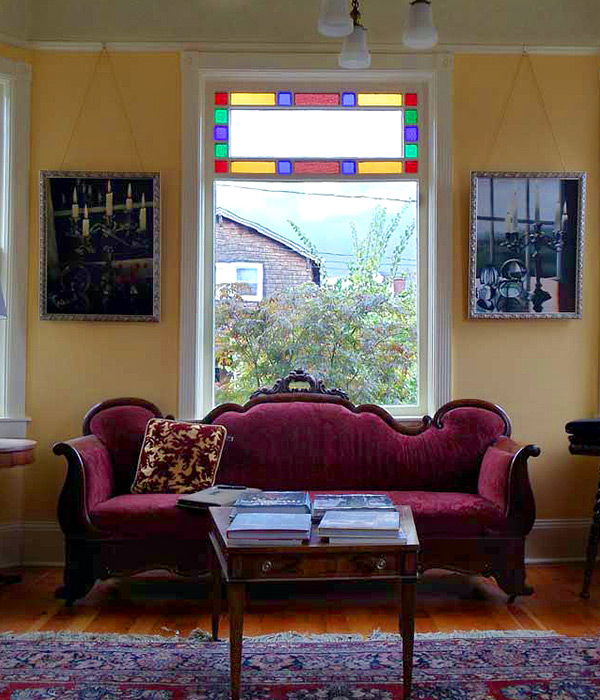 Boston is hot these days among filmmakers, and their scouts are foraging far and wide to find settings and furniture that will help make their shows authentic. Last week, one of those scouts landed in our showroom in Hanover.

"I'm looking for furniture from the Eighties," she announced briskly. "What have you got for me?"

Inwardly, I cringed. There's been a lot of dreadful furniture sold in the last few decades, but in my opinion nothing was worse than the styles that flooded the market when baby boomers were furnishing their homes. Dark knotty pine? Dreadful. Flame stitching? Wretched. Mauve was everywhere, very unfortunately, with teal as an accent.

Floral chintz rambled over sofas, chairs and window treatments so thickly that it begged for a severe pruning. Worse than anything was the ubiquitous dark cherry furniture in a style called Queen Anne.

I had to informed the scout that much as we'd like to help, FCG has nothing from the Eighties - and we don't plan to stock up anytime soon.

I have nothing against the Eighties. That's when I grew up. The '86 Celtics are my all-time favorite basketball team. The music was a blast. I've still got some cassette tapes of big hair bands and I've made my kids listen to all of them. And Hollywood rolled out one classic after another: Back to the Future, ET, Ghostbusters, Indiana Jones, Star Wars!

Yes, it was a great decade for sports and entertainment, but style-wise it was a fiasco. Who doesn't cringe at the mullet, the haircut made famous by Rod Stewart and John Travolta? Jane Fonda gave us leotards and legwarmers, and we all spent a lot of time buffing smudges off our white sneakers with Ajax.

Okay, the clothing was an embarrassment, but the furniture should have been banned for being a decade-long eyesore. The Hollywood scout left our showroom without so much as a handful of fake ivy. Maybe she'll have better luck at Goodwill.