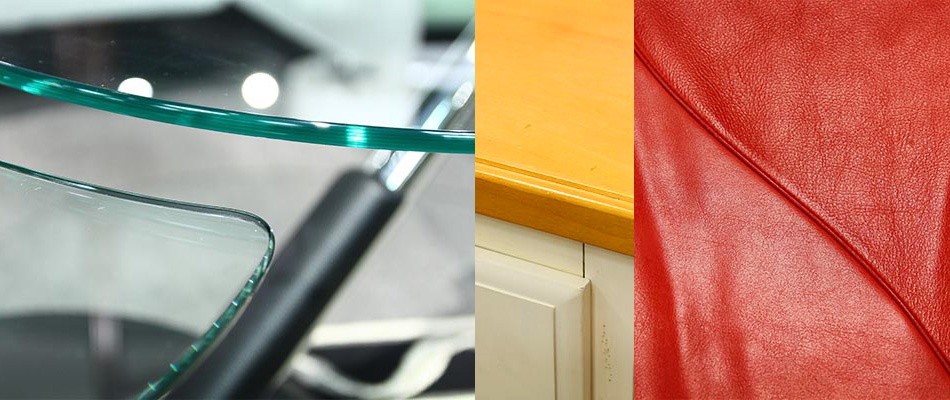 Remember shoulder pads in the 1980s? Women looked like they had a dog bed sitting on each shoulder. Men make fashion mistakes, too. The early 2000s gave us young men waddling around in public with their pants belted around their thighs, underwear on full display.
Fashion faux pas are a common hazard, but at least they're fleeting. Too bad I can't say the same about furniture faux pas.
Ethan Allen recently introduced a new line of furniture this spring, which it calls "uptown chic." Well, it is neither. Check out the Evansview dining table, a slab of wood sitting on top of a gold-colored metal contraption. It looks something rejected from a fake-future warehouse in Hollywood.
Someone will offer us one of those tables on consignment in about five years. That's typically how it works at FCG. Sometimes, we'll get new or nearly new furniture to consign, but most of the time there's a five-year lag. Not surprisingly, Ethan Allen is one of FCG's top selling brands, but their new line won't be able to earn a slot on our showroom floor.
Why? It's not classic – nor is it good design. And that's what you'll always find at FCG: the highest-quality furniture in just about every style category on the market. Traditional? Check. Mid-century modern? Yes. Farmhouse casual? Of course.
But we're choosy about what we allow in our showrooms at FCG. We don't chase trends. We choose carefully what we accept for consignment. That means you get to shop a showroom filled with only the the best and most classic pieces in every style.
Stop by one of our stores this weekend. You'll find a vast variety of high-quality furniture classics at bargain prices. No faux pas, I promise.