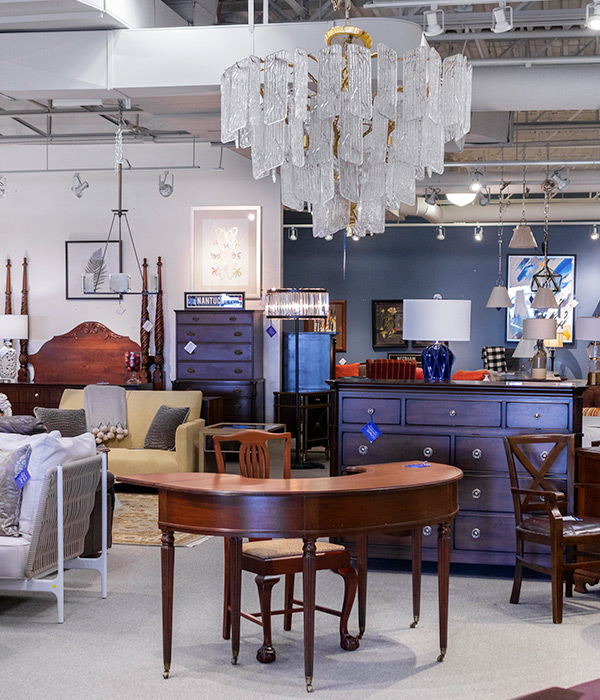 After a full day wrestling with the ten-foot faux tree in our showroom in Natick, Diana, aka Mrs. Claus, was getting tired. She's gotten most of the tree assembled only to realize that the final piece – the top – had been left behind at our warehouse. Frustrated, she climbed down the ladder to survey her work and, without thinking, splashed some sanitizer on her hands.
I'm quite sure they heard her shrieks at the North Pole. Diana hadn't quite noticed that her hands were laced with cuts from the tree's sharp metal branches. Because of the alcohol in the sanitizer, Mrs. Claus' paws stung ferociously.
2020 has been rough on everyone, with its seemingly never-ending fears and frustrations. The tree debacle seemed to be the final straw for our normally merry and bright Mrs. Claus. Clearly, a year of coping with chaos had taken its toll. She announced she was on strike.
FCG has enough talented elves to pick up the slack even if its decorator-in-chief was in a funk. I knew they'd create a sparkling winter wonderland. That's not what had me worried. Without Diana's shopping, wrapping, cooking and organizing skills, the Frucci family Christmas would be in peril.
Days passed, and not a single garland was strung at home. Mrs. Claus wasn't budging. After a few days, Robbie, our twelve-year-old, and I decided we'd try to deck the halls. We dragged the tree out of the attic into the middle of the living room, hoping our fumbling efforts would soften her resolve. She scowled, saying nothing, as she walked by the mess.
Robbie and I struggled manfully with the tangled snarl of lights. We clumsily dropped ornaments that dashed into pieces all over the floor. Then came the damn bows. We tried to attach them, but they tilted drunkenly. We did our best, but our tree looked like it had been decorated by cyclone.

After a couple of hours, we declared the job done, gave each other a low five, stowed the boxes and turned on the TV. Surely, I thought, this pathetic scene will get her off the picket line.
Sure enough, by the following day, the tree was straight, the lightbulbs were strung, the ornaments hung and bows placed with perfect precision. Mrs. Claus didn't say a word, but I thought I saw a bit of a sparkle back in her eyes. 2020 may have been a catastrophe, but I now believe that nothing is going to get in the way of a merry Christmas.