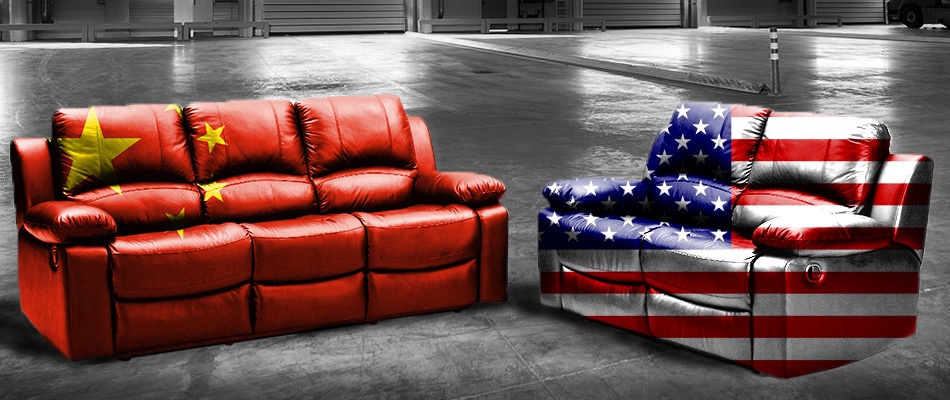 Fear is contagious – even more, perhaps, than any germ.

Consider the swine flu panic of 2009. For six months, the U.S. was gripped with fear of a possible epidemic. Though actual cases were rare, Americans anticipated the worst. At church, our priest advised us not to shake hands with our neighbors during Mass, as per tradition, but just to wave to each other. It was awkward, to say the least, and unnecessary.

That's been on my mind a lot this week because fear is rampant in the furniture business. At High Point, North Carolina, at the recent furniture industry convention, attendees were grim. The focus of their anxiety? The Section 301 tariff.

The Trump administration plans to impose tariffs of up to 25% on a broad range of products made in China, including furniture. Trump intends to punish China for what the administration sees as unfair trade practices and theft of intellectual property.

What does this mean for you, the consumer?

First, a note of caution. Beware of fear-mongering. Some big furniture retailers are trying to scare consumers into buying quickly with the threat that prices are going up and supplies will be limited. Amid the confusion, those retailers are hoping to make a quick buck.

Stay calm, folks. For years, most large furniture manufacturers have been moving operations out of China into other less expensive places such as Vietnam. Those who still manufacture in China are racing to ship their finished goods out before the tariffs take effect on January 1st.

In my opinion, new-furniture prices are likely to stay flat. There may be some short delays in product deliveries until the furor abates, but that will likely be a matter of only a few weeks.

Who could benefit from the tariffs?

It's possible they could be a boon for smaller furniture-makers who manufacture in the U.S. Many of these companies hope their bottom lines will benefit from price increases and product shortages on goods from China. Section 302 could help those who pride themselves on products made in America.

One important thing to keep in mind: there are no tariffs on quality pre-owned furniture. So stop by and check out the vast selection at FCG.