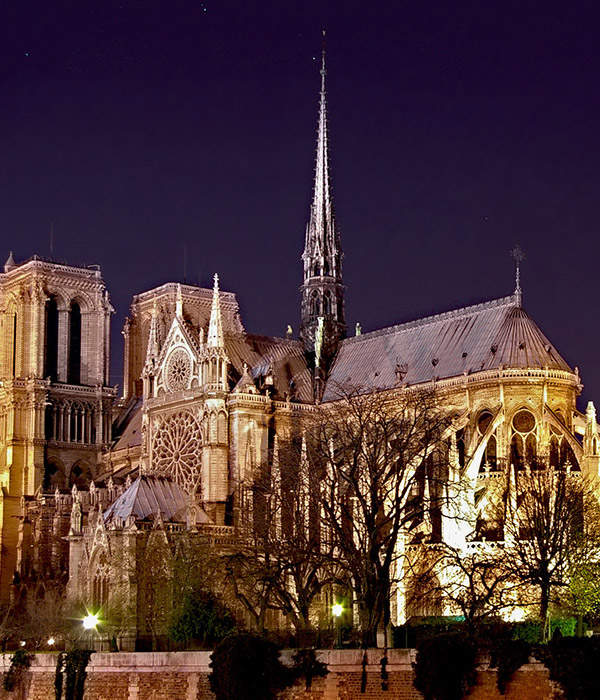 Even as the flames were devouring the ancient timber roof and the soaring spire of Notre-Dame in Paris, money began pouring in to begin the monumental effort to restore the Cathedral. The French have promised that Notre-Dame, a symbol of beauty and history beloved by the world, will be restored to her fullest majesty in five years.

Rebuilding will be an extraordinary effort. And, as with all tragedies that befall buildings and people, there will be scars. But once restored, I believe that Notre-Dame will always be as enchanting as she has been since builders laid the first stone of the Gothic jewel in 1163.

Restoration is a big issue in the furniture business. Over the years, I've fielded many a question from customers on this topic. Lots of people assume that restoration will destroy the value of a piece of antique furniture. So, for want of a simple hinge, many a beautiful old cabinet remain tucked away in a dusty attic. What a loss!

After more than a decade at the helm of FCG, the biggest consignment business in New England, I can assure you that restoration, if expertly done, will not devalue your furniture. The key, of course, is finding that expertise and artistry.

We at FCG are happy to offer recommendations of competent restoration companies whose work we've seen over the years. Some repairs are done with such finesse that they are almost impossible to see with the naked eye.

Don't let a simple – or even a complex – repair rob you of the joy of seeing and using an heirloom piece of furniture in your home. Like Notre-Dame, these pieces are part of the fabric of life. Their scars are evidence of lives lived fully: toddlers smashing toy trucks into the legs of a table, partygoers leaving wet martini glasses on an unprotected mahogany side table, breakfront drawers yanked open in a fit of pique by a teenager who doesn't want to set the table for family dinner.

The Great Fire of 2019 brought Paris to its knees, weeping. But the cathedral survived the plagues of the Middle Ages, the bonfires of the French Revolution and the occupation of Paris by Hitler's Germany. The work to repair the cathedral has already begun, and that effort will be woven into the story of Notre-Dame.

So take a lesson from the French. Repair and cherish your heirlooms. Make your decision to fix the brokenness a part of the story of your home.
*Images copyright of their respected owners.