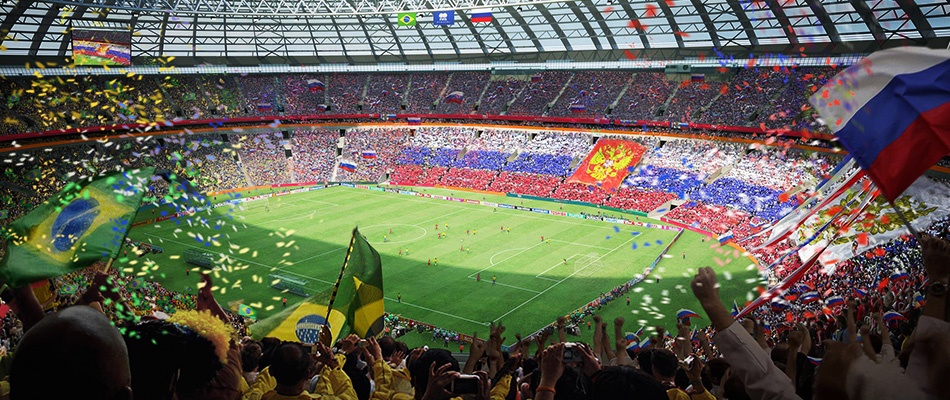 Two Venezuelan gentlemen stopped by our showroom this week to discuss consigning a dining table. I asked who they were backing in the World Cup, expecting them to say their neighbor Argentina. "No," they corrected me emphatically. "We root for Spain." Later, I bumped into a Korean man who was monitoring the action on his smartphone while his wife was browsing. "Germany," he said, frowning, "Lost to Mexico! Very disappointing!"

The World Cup is in full swing this week in Moscow, and millions are riveted by the action. We Americans weren't invited to the party; Team USA didn't make the cut. (Neither did the Netherlands or Italy, which, for Italians, was an omen of Armageddon.) Still, along with lots of our customers, I'm finding the games thrilling.

Sure, soccer is mostly a second-class sport in the U.S. We feast on baseball, football, basketball, and hockey. Sometimes, we'll even take a gander at golf. But soccer? That's been a game for the rest of the world.

But I have to admit: I've gotten hooked on the World Cup. Part of the attraction, I think, is the intensity of fans' loyalty to their teams. I love when the cameras cut away from the game in Moscow to show fans watching a televised game back home in Peru or Brazil, erupting in joy over a goal or agonizing over a missed shot.

No wonder they call soccer "the beautiful game." Seeing the passion that millions have for this global game is awe-inspiring.

World Cup fans, you'll get a warm welcome this weekend from us at FCG. Whether you're rooting for Peru or crying for Argentina, we're with you. You're cheering for tiny Iceland? Go for it! Who cares if Team USA wasn't invited to Moscow? This party is too much fun not to crash.