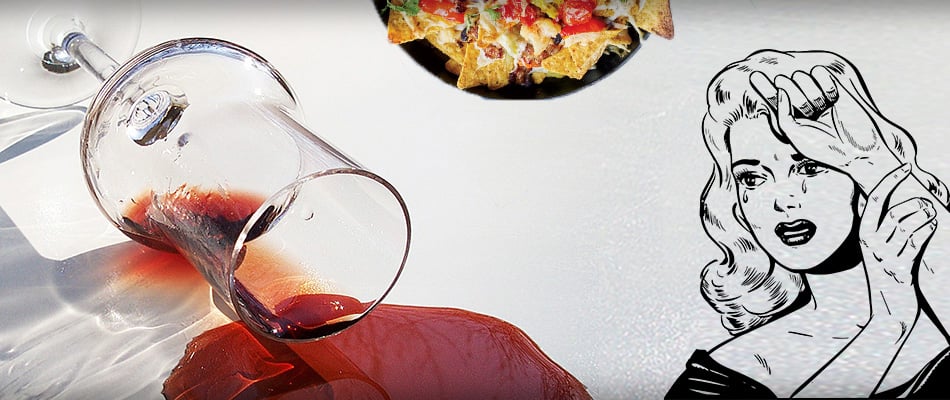 She was frozen like a statue, staring into space, next to an enormous satinwood dining table in the showroom. While it isn't uncommon to encounter distracted shoppers during the holidays, she seemed to be in an especially deep state of shock.

"May I help you?" I asked a bit nervously, and she flinched.

"Christmas dinner!" she gasped. "Thirteen people! My new daughter-in-law just told me she invited her father and his new girlfriend to join our family and, well, I don't know how I'll seat everyone! Besides, I didn't like Scrooge or his little sweet tart when I met him at the wedding. Her dress was too tight. Seriously!"

'Tis the season for a meltdown. You may have Christmas planned down to the last popcorn ball, but there's always going to be a last-minute snafu to tangle up your tinsel. You have issues? Here at FCG, we can help. In fact, our showroom elves have been hard at work this week coming up with solutions for almost every variation of holiday trauma.

Consider the woman whose foyer rug was destroyed in an unfortunate accident involving a tipsy neighbor, a tray of cheesy nachos and a bottle of red wine at her annual holiday cocktail party.

New rugs can cost as much as $100 per square foot. On FCG's website, she found an extensive selection of rugs – from classic to modern – ranging in price from $15 to $35 per square foot. (FCG's rugs are clean and pet- and stain-free.) When she raced into the showroom to pick up her rug, we had it rolled up and ready to go. She barreled off happily, vowing to switch from Cab to Chardonnay in 2019.

But wait, there's myrrh …

One customer found out her brother-in-law was planning to visit at Christmas, but he was too broke to stay in a hotel this year after losing a fortune on bitcoin. With her guest room already booked, she thought there would be no room at the inn – until she found a sleeper sofa perfect for the basement rec room at FCG.

And while her brother-in-law had lost his shirt in the market, she fretted, he hadn't lost his entitled taste for luxury. Which is why she was so grateful to discover the newer sleep sofas are engineered for comfort and durability.

And what about the woman who had to find a seat at her family table for Scrooge? Well, there's always opportunity in adversity. A new and larger table might fit the bill. When I last peeked into the showroom, she was mulling the purchase of that gorgeous satinwood table, a Baker Furniture Collector's Edition with three leaves that would comfortably seat all her guests. New, the table was $28,000. Our price: $8,999.

Now that's how to have a merry little Christmas – even if you have to invite Scrooge!