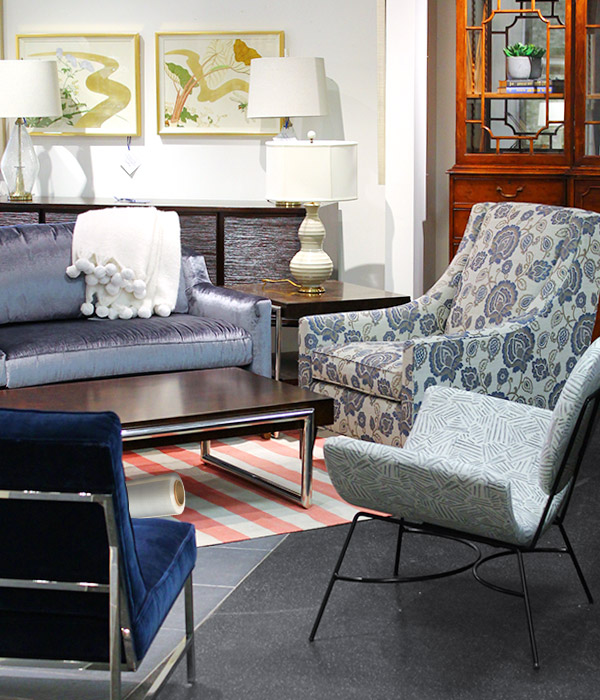 Earlier this week, amid the excitement over the arrival of truckloads of new furniture from the upscale store Mitchell Gold + Bob Williams at FCG, we somehow managed to lose our son, Robbie.

Robbie, 10, a red-haired dynamo, is a regular visitor to our store in Hanover. He'll spend an hour or so there doing homework after school until it's time for sports. This week, though, we were racing to unload the furniture and get it ready for sale, so we pressed him into service.

Robbie's job was to gather up torn wrapping. But the kid is legendary at escaping the chore trap. Tom Sawyer has nothing on him. Mostly, he spent his time bouncing on chairs. After a while, he wandered off.

Honestly, we were working so feverishly we didn't notice. After all, it isn't every day that we get more than 100 pieces of new and nearly new Mitchell Gold + Bob Williams. Robbie's escape went unnoticed … until we heard a faint cry from the back of a truck parked our parking lot.

"Help! Get me out of here!"

Apparently, Robbie had been poking around in another truck when he found a gorgeous blue velvet sofa. Mitchell Gold's legendary lush fabric and pillows being what they are, that sofa was irresistible to a chore-weary boy. It beckoned him to lie down, stretch out and take a nap. Which he did.

Unaware, the driver slammed down the door on the back of the truck, hopped in and moved the vehicle to a remote corner of the parking lot. Robbie was jostled awake. When we finally rescued him, he was unrepentant. "Funny quote from Robbie!" he said.

We're tired but triumphant this weekend. The Mitchell Gold + Bob Williams furniture includes clearance items, discontinued furniture, customer returns and retired floor samples. They're at our stores in in Hanover and Natick at prices 40% to 70% off suggested retail. (All sales are final. Neither Mitchell Gold + Bob Williams or FCG will accept returns.)

Don't miss this opportunity to score a bargain on Mitchell Gold. While many pieces are new, we can't say no one has ever sat on them. Robbie snagged that honor. We're just glad he wasn't accidentally delivered to your home.