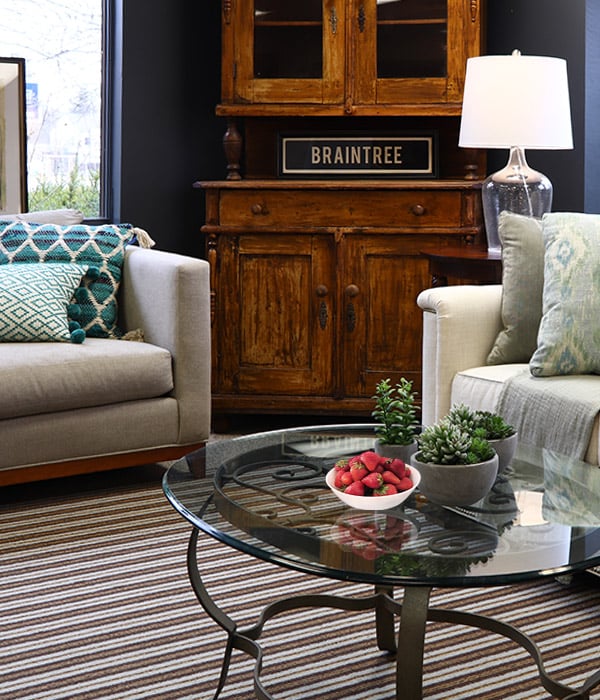 Tires squealing, I tore into the parking lot, slammed on the brakes and dashed into the restaurant. My boss, the manager, glared at me and checked his watch hoping to bust me for being late for my shift. He despised college kids. I didn't like him much either but I needed the money.

I grabbed an apron and got to work. The Fifth Quarter Restaurant in Lexington, Kentucky was renowned for three things: all-you-can-eat prime rib, crab legs and a fruit-and-salad bar. My responsibilities were simple. Early in my shift, I chopped fruits and vegetables. Then, once the dinner service got underway, I washed the mountain of dishes that piled up precariously all night.

Fresh strawberries were the star of the fruit bar that night. I had an enormous bowl of berries to inspect and slice. I plucked one out of the bowl and held it up. Seeing a small blemish, I tossed it into the garbage. Same with the second berry. And the third. In fact, after a while, it looked like the entire batch might be destined for the trash.

"What the heck!?!" the manager roared when he caught sight of the rejected berries. "Don't throw away perfectly good fruit." Under his fierce glare, I quickly learned how to slice off the small blemishes and save most of the sweet fruit.

Every morning, I have strawberries with my oatmeal and it serves as a reminder of what I learned in that part-time job. I try to look beyond minor flaws and discern true value. I keep in mind when I'm evaluating furniture for the showroom or resumes from job-seekers. Nothing – and no one – is perfect.

That's an important concept for our customers, too. In our three stores, we carry lots of high-quality furniture made from the finest lumber. The joinery is exact. The finishes are burnished to a warm glow. These pieces are classics, built to last. Yet some shoppers will reject a piece because of a small scratch or dent.

Life has a tendency to nick and scratch even the most resilient of us. Don't let yourself get obsessed with perfection in people or furniture. Embrace and celebrate the tiny flaws. They are just signs that we don't live our lives – and we can't live our lives – swathed in bubble wrap.