Dear Newton, Brookline, Wellesley and Weston: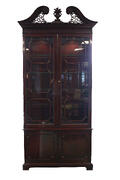 You've got a new neighbor - the Furniture Consignment Gallery in Newton!
Less than ten miles from your home you'll discover some of the best furniture values in New England. Our new store is located on Route 9, westbound, just a quarter-mile west of the Chestnut Hill Mall. This is just what you've been waiting for in a furniture store: a big showroom, full of quality product, all at a reasonable price.

Retailers know that you are among the wealthiest residents in New England, and for years, they've taken advantage of that fact with higher prices. That's been particularly true among those who sell furniture. But we're different.
We know you are savvy shoppers, and that you are tired of over-paying for everything. We respect your insistence on quality – at a fair price. You don't have to pretend you live in a less tony town to get the best price from Furniture Consignment Gallery. (Yes, we even know that little trick, too.)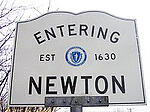 If you have great furniture to sell, we will be on your doorstep ready to pick up your items, as promised, on time. Your furniture will be handled carefully, and then displayed beautifully, at our showroom. Whether we take just one item or fill up our big truck with a houseful of furniture, your pick-up fee is very reasonable.
Of course, selling your furniture at an estate sale is another

option – but you should weigh your choices carefully. The folks who run estate sales folks will use your home to showcase your furniture -- and then they want to bring in some of their furniture to "fill in the holes". Buyers will be trooping through your house for a weekend. At the end, the estate-sale folks take a handsome cut of the proceeds for using your address and overhead.
When you consign with Furniture Consignment Gallery in Newton, we'll be showing your furniture in our stylish, air-conditioned showroom. Your identity remains confidential and safe. Our service fee is 45% of the sale, but, all in all, we believe we provide the greater value to sellers.

If you are in the market for furniture, our newest store offers prices at or around wholesale for newer items from upscale brands such as Baker,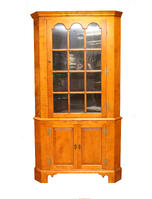 Henredon and Century. At Furniture Consignment Gallery, the pricing fits your budget – and the quality meets your high standards. No wonder we hear so many of our customers murmuring the same thing when they visit our showroom: "Great stuff!"