Last night was an exciting night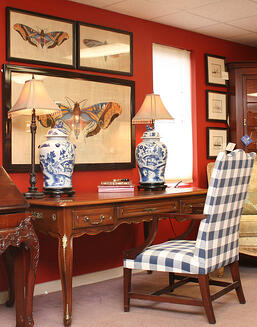 for Furniture Consignment Gallery! The Boston Channel ran a featured special on Chronicle, one of New England's most popular local television programs where they cover the "Main Streets and Back Roads" of New England on a weekly basis. Last night in the heart of January, when we are all hovering around a warm fire, they featured ideas on how to better your home with their "Home Improvement" edition.
It was interesting from our perspective to view the final product as roughly three hours of filming was condensed to a about a five minute production spoof. Keeping in mind that the show is geared to entertain the Chronicle audience and that it is not a paid for program that is an advertisement, there is more that we want you to know! So if last night's program made a welcoming introduction to our business, here are some things that you will really like.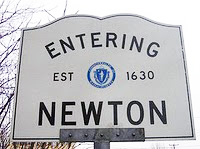 For starters the show focused solely on our Route 9 Chestnut Hill location which is situated about 7 miles west of Boston. However, If you liked the types of items that you viewed on the program, we want you to know that we have many similar types of items in Hanover, MA where we have five MORE floors of New England's finest pre-owned home furnishings and accessories. Our Hanvoer store is conventiently located on route 53.
In addition, a key part of our business that has made shopping with Furniture Consignment Gallery so popular is our website www.furnitureconsignment.com where customers can view all of our constantly changing inventory for both our Hanover and Chestnut Hill locations.
We want you to know that there are many great values in our showroom as

we indicated in the feature and they can be viewed and monitored in the Final Markdown section of our website. In fact, we just introduced a new website feature in our on-line inventory where customers can elect to track an item on our website and will receive e-mail notifications when an item of interest drops in price.
A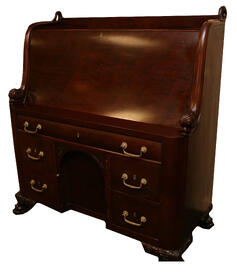 big part of Home Improvement is replacing items that no longer fit your lifestyle or the future vision of your home and for those items that may be finding their way to the exit door, Furniture Consignment Gallery is an excellent place to sell items that are no longer needed. We accept gently used, high end, name brand furniture as Diana mentioned in the feature. Our consignors make 55% of the selling price in accordance with our terms and conditions.
The best part about our consignment services is that we offer a convenient and economical pick-up service that allows you to remove beautiful items from your home that are not part of your plan. Our delivery truck runs weekly and if you have items you want to sell, fill out this form and we will get you started. This is a wonderful service for people who are in the midst of a transition period such as moving, downsizing or are experiencing a myriad of other life changing situations.
Inventory moves at a swift pace at Furniture Consignment Gallery. Items do not stick around for long and so if you see something that is right for your home, we advise our customers not to hesitate. Many buyers learn this the hard way. If another customer beats you to the check out counter, it isn't the end of the world! Another similar item will arrive soon as new items are accepted into our showrooms daily. A convenient way to follow our inventory on a weekly basis is to check the New Arrivals seciton of our website for each store and to sign-up to recieve our weekly newsletter. Our newsletter keeps you in touch with our business and notifies you of all of the newly acquired inventory each week by e-mail.
We are grateful that Chronicle featured Furniture Consignment Gallery in the Home Improvement Edition. There are thousands of other business they could have chosen to interview for the piece in the Boston area. We are glad they picked FCG.
See the segment here at Bostonchannel.com
We're about 3:00 mins into this video!