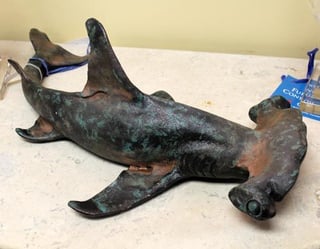 Christmas, 1999: I was tired, hungry, cold and worried. I'd been trudging in and out of gift shops all evening. My boots were soaked with icy slush. Soon, the shops would close and I still hadn't found the perfect gift for my wife.

Diana was in the middle of an extraordinarily difficult pregnancy that year. Because of complications, she was bedridden, swollen and miserable. I wanted to find something that would tell her how grateful I was and how hopeful I was for a healthy baby and wife.
In the last moments before closing time, I stumbled into a small shop and found the perfect gift: a handcrafted pendant of a mother with child encircled with stars. The sweet old lady who owned the shop told me the stars symbolized angels surrounding my wife and unborn son and keeping them safe.

Even now, years later, seeing that pendant brings back a rush of memories. I remember the excitement and the worry about impending parenthood. I remember the frustration of looking for the perfect gift and the thrill of finding it.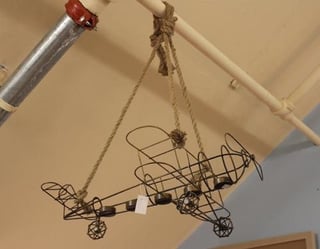 I see the same hope in the shoppers who wander through our showrooms this time of year. Like me, they're looking for something more special than a scarf, a tie or a cold piece of technology. I want to reassure them: you've come to the right place.

Our stores are chockful of furniture and accessories perfect for that special someone. We have practical items: desks, chairs, lamps. We have classic accessories: framed prints of ships and nautical scenes, perfect for a home office, a man cave or a study.

We have fun accessories, too. Our Plymouth showroom offers lobster buoys and signs with slogans made from driftwood. For aviators, we've got a mobile of vintage model airplane that holds an assortment of candles. For boaters, we've got a decorative propeller.

At FCG, you might just finish your holiday shopping this weekend with the unique and special gifts you've been hoping to find.