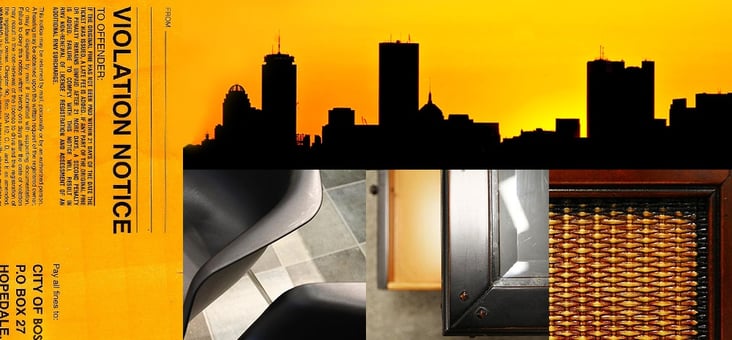 "M'am!!! Please, just four more minutes! I'll move the truck, I promise!" Dana, our senior furniture mover, was pleading with a meter maid last week in downtown Boston – to no avail.
Boston's meter maids issue more than a million parking tickets a year, and our trucks get slapped regularly. If our delivery team leaves the truck unattended for a moment, whammo! There's a bright orange envelope on the windshield demanding $85. Meter maids are merciless.
Boston has never been busier. GE is moving to town, bringing hundreds of employees and their families here to scope out new homes. Some 250,000 college kids are hurrying back to the city for the start of school. Almost every street is clogged with out-of-state cars disgorging three seasons' worth of clothing and sports equipment into dorms and apartments.
Our trucks are dodging all these dangers – and the meter maids – while collecting the finest pre-owned furniture in the city for our three stores in Hanover, Plymouth and Natick. Last week, the busiest of the year in Boston, we got busted: two parking tickets in two days.
But, I'll admit, it was worth it. This weekend, our three showrooms are filled with great pieces from Arhaus, Mitchell Gold, Restoration Hardware, Ethan Allen, and Grange. We picked up a pair of Eames chairs for our store in Natick. In all three stores, you'll also many one-of-a-kind items: fireplace screens, art, including a whale-tail sculpture, lamps, pillows and even a brass bumble-bee door knocker.
So we lost the battle with the meter maid. But we filled our truck with treasures galore. So stop into one of our stores this weekend to see what we got for you.