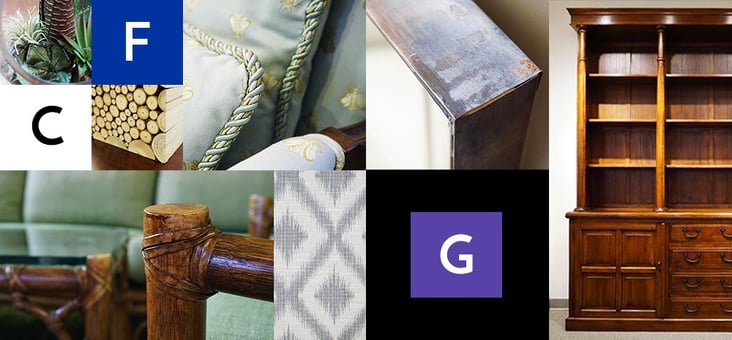 For Brad and Ron, interior decorating is more than art. It's a passion and, at times, a competition between two outsized talents.

As a manager and senior sales associate of FCG, respectively, Brad and Ron design our showrooms expertly. The twin brothers have strong opinions about decorating. That's why it will come as no surprise what happened when the duo visited a designers' showhouse on the South Shore.

Knowing the twins' propensity to be outspoken, we'd sent along a chaperone, one of our sales associates. Even she couldn't muzzle them. As the twins moved from one lavishly decorated room to another, offering a running commentary like a vigilante Design Police, a chortling crowd started to follow.

"You know a lot about furniture," one woman said. "Where do you work?"

"Furniture Consignment Gallery," the twins replied in unison, proudly.

"Eww," another woman sniffed loudly. "Used furniture? I'd never decorate with used furniture."

For a moment, there was silence. Then Ron and Brad swung around to face the woman like two armored tanks. "Not used," said Ron, with disdain. "Pre-owned," said Brad. But, the woman didn't cease her fire and continued to trample on the chore of FCG's business. "Pre-owned? Is that what you call it now? Fancy words to dress up some old junk."
The twins escalated the verbal gunfire. "The best brands." "Impeccable quality." "Pristine condition."

By now, the woman had slunk out of the room – and was looking for a new group where she could toss out some more grennades. "I love FCG," a woman spoke in a loud whisper for all to hear. "Me, too!" launched another. One woman went as far to say that she takes all of her out of town guests to our stores.

Thanks, Ron and Brad, for defending the honor of FCG. We are proud to be the largest consignment furniture company in New England. We're proud of our three stores with their vast showrooms. And we're proud of the bargains you'll find there every day.