"Are you saying, sir, the name of your company is Furniture Consignment Gallery?" the customer service rep asked for the third time. "How do you spell 'furniture'?"
"How do you spell 'furniture'?" I snapped in irritation. "Well, it begins with an "f" - as in frustrated!"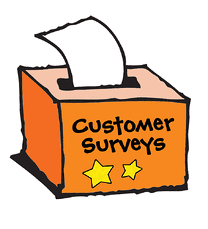 Few things try my patience more than calling a customer service hotline. Yesterday, I spent twenty minutes on the phone trying to cancel a newspaper subscription. The hapless rep couldn't spell "Furniture." "Consignment"? Too much of a challenge.
She put me on hold to find "someone who could better assist me. " In her call center, that might take an eternity. Even more aggravating was the email from her company that popped into my mailbox a few hours later: "How was your customer experience? Please take our brief survey!"
These days, it seems like everyone in business is conducting a survey about the "customer experience." I got the oil changed in my car, and two hours later got an email asking me to take a survey. I got my teeth cleaned. My dentist asked me to fill out a survey.
My answer to all of them is "no."
My needs are pretty simple. I want to cancel my subscription quickly and efficiently. I want my oil changed by a trustworthy mechanic. I want the dentist to clean my teeth with no additional fuss. And then I want to be left alone.
So, companies, big and small, here's my advice. Forget the surveys. Provide your customers with good service from the moment they walk in the door or call on the phone. You don't need a survey to tell you when you're doing a good job. Your customers leave happy. They come back again. They also send friends and family your way.
That is what we strive to do every day at Furniture Consignment Gallery. You get a real staffer on the phone when you call FCG. We'll answer your questions honestly. We deliver your furniture on time. And you'll never get an email from us asking you to rate you to rate the displays in our showrooms. The "F" in FCG stands for quality furniture - not frustration.