Our newest feature "Consignor Log-in" is exciting to us because it will allow us to give our customers and consignors the opportunity to view their consigned items and previous in-store purchases in real-time on the internet and the App. Here are instructions on how to get started!
How to Get Started
Step 1.
The first step is making sure you're in our system with the correct email, if at all. To update this information you can either call one of our 3 stores, do it in person in one of our three stores or fill out the form at the bottom of this page to be updated. Filling out the form will put your information in our digital que to be placed in by one of our staff. Please allow 24-48 hrs if you choose to do it this way.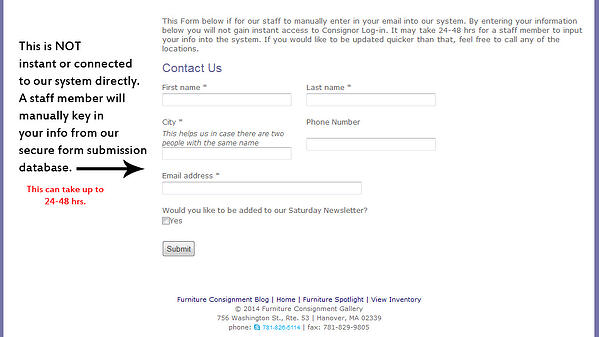 Step 2.
Once you are entered into our system here you will receive an email like this: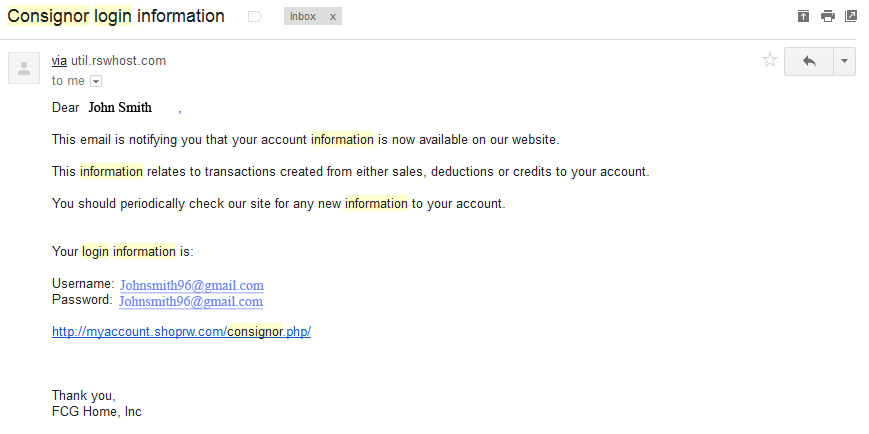 Once you have received this email above it means one of our staff members have manually entered you into our system by updating your account with us. This email can take a couple hours to arrive after we have entered you depending on your device, email service or wifi speed. Please note that depending on your email provider this email may go to your SPAM folder. If you can't find it, go to your SPAM and look for "Consignor Login Information"
Step 3.
Go to our Front Page and click the "Consignor Log-in" button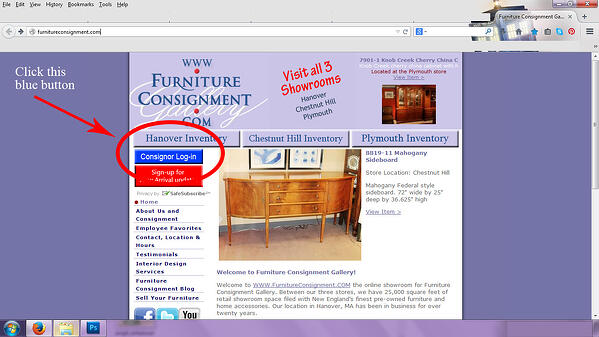 Step 4.
After reading this entire page you can click on this button: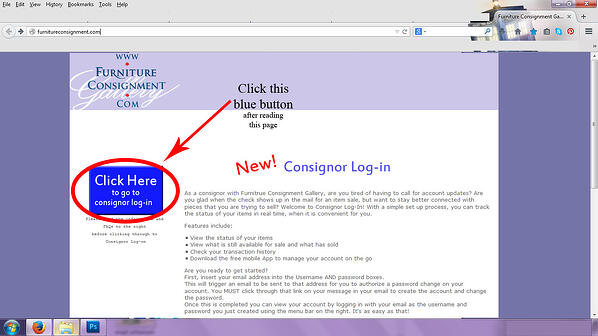 Step 5.
This will take you to our log-in page. The design may be updated in the future, but for the moment this is what it looks like. Enter your entire email in BOTH fields, Username and password. Do NOT use captial letters of any kind. Email address are not captial letter sensitive but username and passwords boxes ARE so if it doesn't match our system it won't work.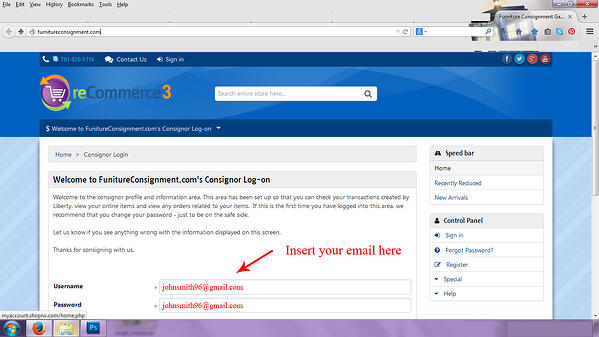 Step 6.
After you enter this the first time it will trigger another email for you to go find in your inbox that will look like this: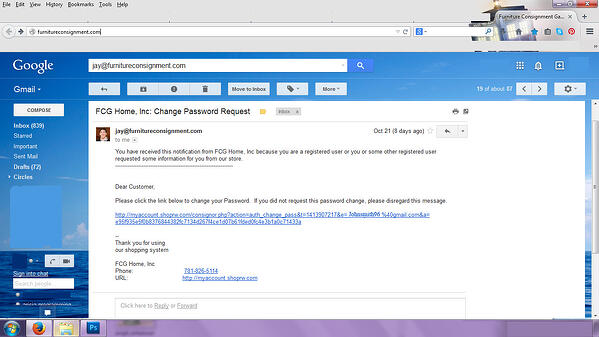 Click through that link to change your password. This password IS case sensitive. Make sure you make it something you will remember. We suggest at least one capital letter and one number.
Step 6.
Using your FULL email address as your Username and the new password you have just created, you will log-in to the system and be brought to this page: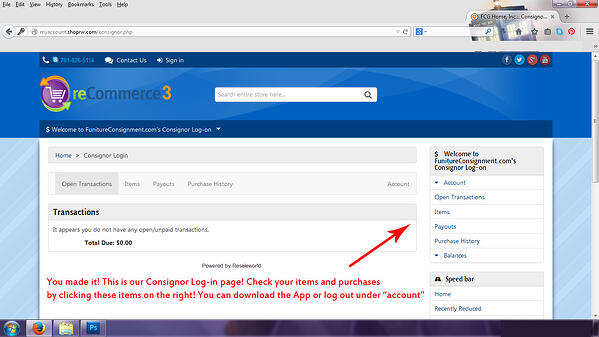 That's how you log-in to Consignor Log-in for the first time! There will be another blog post about all the features and what they mean soon. I will link that here when I'm finished!