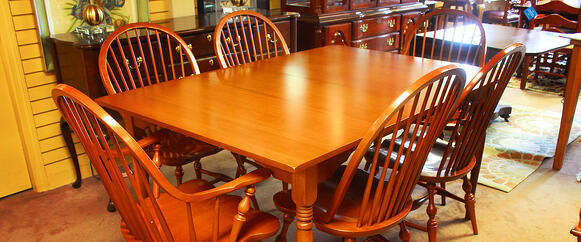 "Are you guys busy?"
I heard that same question at least three times an hour this week. Our phone is ringing off the hook. What consignors really want to know is whether we can sell their furniture. Are there customers in our showrooms? Do people still want this stuff?
We all know that every real estate agent and used car salesman will tell you they are flooded with buyers when the truth is entirely the opposite. Who can you believe?
Here's the hard evidence: our movers are panting not only from the heat but from the workload. Rob, foreman of the delivery team, has logged more overtime in July than any month this year. This summer, we've sold more furniture - of every make and style - than any other summer in memory.
Hell, yeah. We are busy.
Now, for the second question: Do people still want this stuff? We accept the most desirable styles of furniture in good or excellent condition. New, some of the pieces in our showroom would be prohibitively expensive. Say, for example, you covet a set of six armchairs by Thomas Moser. The price new would be around $8,000. At Furniture Consignment Gallery, we have a set in perfect condition. Price: $3,500.
Our three showrooms offer amazing deals like that on extraordinary - but affordable - furniture. So, go ahead, ask the question: do people want this stuff? My answer: hell, yeah.
T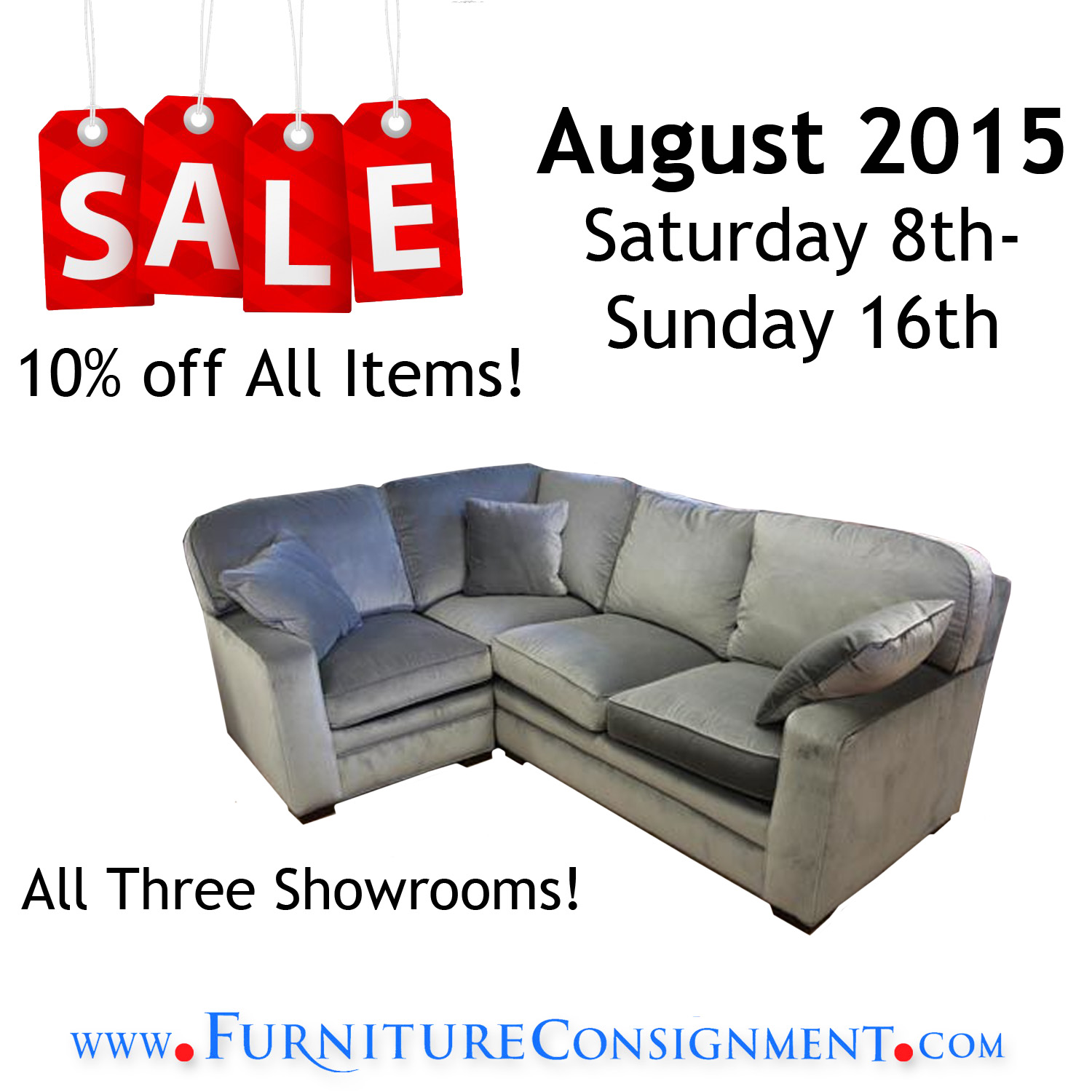 his week, Furniture Consignment Gallery is going to get busier. Starting today, we're cutting prices on everything by 10%. This means new mattresses, accessories and the thousands of high-end pre-owned pieces in our three showrooms. The sale starts today, Saturday, August 8th and lasts through the tax-free weekend, Sunday August 16th.
You could wait for the tax-free weekend, but be aware that the item you covet might be gone by then. Quality furniture, priced to sell, is hard to resist. Are we going to be busy this week? You betcha.