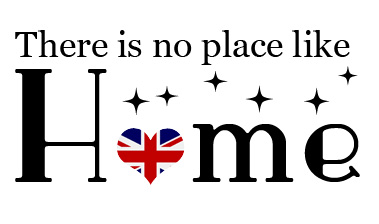 Clipboard in hand, I watched our four guys in blue shirts extract a big haul of furniture from a home in Scituate, a picturesque seaport town on the south shore of Boston. Like powerful ants, they raced up and down stairs for hours carrying six rooms of heavy pieces out of the house and into our truck.
Not so long ago, I was doing the hoisting myself with the help of a part-time high-school kid. Back then, all we had was a trailer hitched to the back of a pretty battered SUV. Now, I'm the guy with the clipboard. We've got two decent trucks and blue polo shirts with our company logo.
We've come a long way in eight years.
Our consignors are moving back to London. He'd moved here back in the 1980s to manage a project for Gillette. Originally, the assignment was to last for no more than sixteen months. He and his wife stayed 27 years in Boston.
Their children and grandchildren are firmly planted now in American soil, but this recent retiree and his wife are going back to England. They know they'll be crossing the pond a lot in years to come, but even after decades, home has a powerful pull.
They'd bought new furniture three years ago after a flood, and most of it is in perfect condition. On a hot afternoon in mid-August, we packed it up and brought it all to our store in Plymouth.
Life takes us to unexpected places by indirect routes. Most of the time, we are traveling without a map. All we really have is an internal compass. What is next for you? For us at FCG? For the ex-pats going back to England?
Stop by one of our three stores this weekend. There are countless family histories written in the furniture in our showroom. Imagine yours coming to life with some of these beautiful pieces.