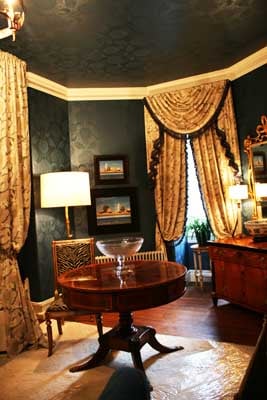 Despite the arctic cold, we're starting to see a predictable harbinger of spring. Realtors and home-staging professionals are flocking to our showrooms. They're hunting for furniture and accessories to update the homes they hope to sell in the next few months.
Some 40% of home sales occur between March and June. Homeowners are busy prepping for that brief window of opportunity. The smartest ones know that clever staging can boost the selling price significantly.
Staging is an art. And since we work with some of the best in Boston, I can offer some of their secrets:
First, update your lighting. Cheap fixtures and lamps from the 1970s are a big turn-off for buyers. So are cracked or stained lampshades. New lamps and shades bring immediate warmth and style into a home - and that's a purchase that won't put a big dent in your wallet. Our showrooms offer lots of choices from classic to trendy.
Put things in scale. Homeowners often roll out a rug that is too small for the room. Maybe it was a quality hand-me-down from a relative or they got a bargain at the rug store, and they figured that something on a bare floor was better than nothing. News flash: a small rug in a big room is like a postage stamp on a lawn. It shrinks the room visually. We have rugs in all sizes. If you don't find what you need in our stores, then softly gleaming hardwood floors are a better bet.
De-clutter. Pack up the dust-collecting tchotchkes. Nothing says Grandma like an army of Hummels. That could be a turn-off to the thirtysomethings looking for a chic nest in which to start their families. Also, take a hard look at your furniture. If potential buyers have to hold their breath to squeeze around a king-size mattress in the master bedroom, you've got a problem. Get rid of furniture that overpowers a room.
One last tip: beware the curse of IKEA. We've all committed a few sins in the name of frugality. Say you bought some particleboard furniture a few years ago. You hauled the box home and assembled it yourself. Now, you're selling your house. Keep in mind that nothing depreciates an upscale home faster than cheap furniture. Just a few quality pieces -- bought on consignment - would reinforce the concept of quality in your home.