"No, no, no!" Ron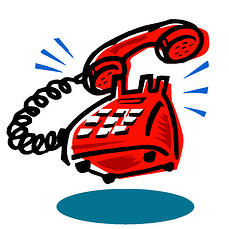 , the veteran manager of our store in Hanover, exclaimed excitedly. He was on the phone talking to a woman who was moving and thinking about selling a beloved dining set. "Don't sell it," he advised her. "You've got to keep it!"
If you overheard that conversation - and you don't know FCG - you might have been puzzled. After all, we're in the business of consigning quality furniture - and hers definitely qualified. Her dining room set was from Stickley's Mission Collection. Made with quarter sawn white oak, the set was beautiful and would someday be an heirloom. It would have sold instantly in any of our stores.
Was Ron crazy?
Actually, no. The woman had told him she wasn't sure about her plans. She didn't know where she was moving or whether the dining set would fit - in size or style - in her new home. Ron knew intuitively that she might regret selling a treasured piece before she'd had time to think through the decision. Sure, FCG would have made money consigning the set, but he was right to advise against the sale.
At FCG, we pride ourselves on our honesty. If you see an item on our website and call us to ask about the condition of the piece, you are going to get an honest appraisal from us. That means we're going to tell you about the dings and dents. If you call us about consigning a piece that you might regret selling later, we'll caution you to think twice.
"Put it in storage for the short-term," Ron told the woman. "Once you've decided where you're living, then you can evaluate whether the dining set is a good fit for your new home. And if you do decide to sell, then you know who to call - FCG!"
Establishing a bond of trust with customers and potential customers is important to us - even if it means we forego a short-term profit.