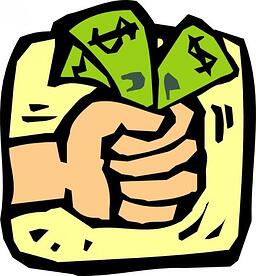 Over the course of the week, she just about drove me crazy. She'd found an inlaid mahogany game table in our Hanover store that she thought would be perfect for her condo in Back Bay. The table was exquisite - and a bargain. Still, she wanted to haggle.
"Call the consignor!" she insisted after I demurred on a discount. "Ask them to drop the price by $30." Her offer was rejected. Undeterred, she pressed for $20 off - rejected again - then $10. In the middle of the negotiating ping-pong, I found myself wondering: is she seriously going to ask for a discount of $1?
Finally, with a sigh, she agreed to the price. Then, she got a second wind. She'd observed a tiny scratch no bigger than a hair on one leg. Could we touch it up? And then buff the piece with furniture polish? Swaddle it carefully in bubble wrap? And have it ready for pick up in an hour?
At Furniture Consignment Gallery, we pride ourselves on extraordinary furniture, unbeatable prices and excellent customers service. Every now and then, someone comes along and puts us to the test. That's what happened last week. And I'm pleased to say we passed with flying colors.
Precisely an hour after her call, a car peeled into the parking lot. Out leaped the woman's husband, looking a little sheepish. As one of our staffers carried the table carefully to the car, he approached me cautiously. "How bad did she beat you up on the price?" he asked.
I burst out laughing. "We couldn't do anything on the price," I admitted, "but we jumped through a dozen hoops to get it ready for you this afternoon."
"She drives a hard bargain," he admitted. More like a blood sport, I thought. "But," he added in a confidential tone, "she really, really loves your store. Thanks for making her happy. We'll be back for more - you can count on it."
Keeping even the toughest customers satisfied - and coming back again and again - is our goal at FCG. So stop by one of our three stores this weekend. Our furniture makes shopping here worth your while. Our dedicated staffers make it a great experience.