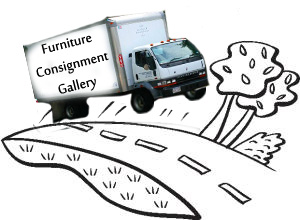 I've been pounding holes in the pavement lately, trying to keep the inches off my waist. Hey, I'm Italian! I like to eat. I haven't lost a pound yet, but at least there was a little less gut to suck as I was squeezing through a maze of furniture in one woman's house this week.
"Jay, help me!" she said. "I feel like I am suffocating!"
She'd just downsized into a tidy little cottage, bringing with her a dining room set that would have been worked well in Buckingham Palace. Seriously, it was stunning, but massive. No wonder she was claustrophobic.
Clearly, the furniture had to go. So off it went to our store in Chestnut Hill.
This spring, the housing market is booming, and our phones are ringing off the hook. After years of stagnation, homeowners are trading up, down and all around with glee. And the furniture that worked so well in that four-bedroom colonial suddenly looks out of place in the seaside villa.
For us at Furniture Consignment Gallery, this is great news. Our stores are brimming with a huge variety of furniture. Some of our consignors are seasoned movers; they've measured the new house and they know that some pieces have to go. We're also getting frantic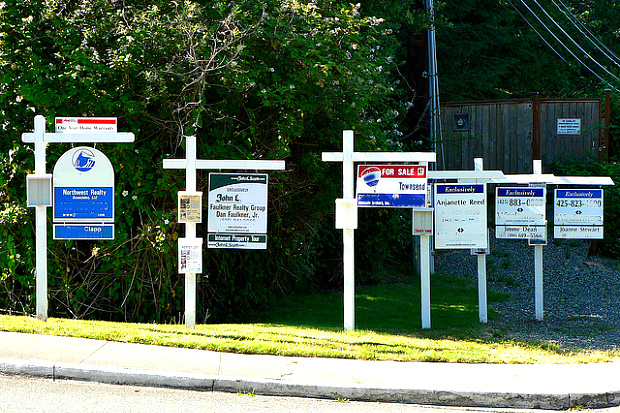 calls from some who procrastinated about their move only to realize there's no way that comfy sectional will fit the new family room.
For those of us making the rounds in the truck, this means long days, a lot of heavy lifting and, sometimes, a bit part in the general drama of life. Michelle Obama was in Boston earlier this week for a fundraiser, which snarled traffic for more than an hour on Commonwealth Avenue. Eventually, cabbies and other drivers gave up honking and got out of their cars to socialize and watch us fill the truck with furniture.
A young bride-to-be was disassembling her bachelorette apartment, preparing for her wedding - and a move to a new home a thousand miles away. "Getting married!" she told the crowd as we loaded the truck, piece by piece. "Going to Chicago!" When we were done, the crowd cheered - for her, for us, for new beginnings.
Some days, I really love this job.