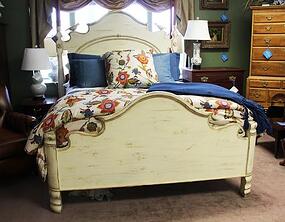 She came into the showroom to buy a bed. Her husband is a big dude - 6'4", 260 pounds - and the bed they'd bought just a few years ago from a discount store had broken. Cheaply made, she'd been told, it wasn't worth repairing.
Fortunately, we have 21 beds at our store in Plymouth, and I knew she'd be pleased with the variety and the price. Still, it was a hassle for her - and an unforeseen expense. Like a burst pipe or a dead car battery, a bed is a necessity.
Looking around the showroom, she seemed stunned at the array of styles, the quality and the excellent condition of the beds - not to mention the prices. "You guys have awesome stuff," she said, taking a moment to appreciate it all.
Unfortunately, tales like hers are increasingly common these days. For the past decade or so, the home furnishings market has been flooded with cheap furniture. Shoddily made, many of these pieces are made from lightweight particle board then glued or stapled together. That's why so many of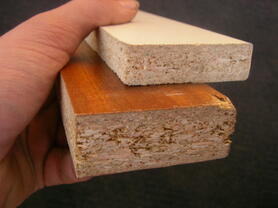 those so-called bargain pieces sag, crack, or fall apart after only a short time.
"We thought we were getting a deal," our customer said sadly of the bed she and her husband had bought as newlyweds. "Turns out, it was no deal."
We don't do cheap. Our showrooms are filled with stylish and pieces from some of the nation's top furniture manufacturers like Ethan Allen, Stickley, Stanley, Hooker, Hitchcock and Thomasville. These beds, tables and couches are made with care and precision using old-fashioned, long-lasting manufacturing techniques. Dowels are important. So are dovetails. Thanks to our knowledgeable staff, our customer got an education - and a bed she loved - that morning.
Later that afternoon, a thirtysomething couple strolled into the showroom holding hands and eagerly looking over the inventory. They unveiled the secret to fine furniture accumulation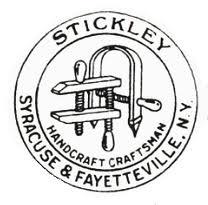 . "We buy one piece of Stickley furniture every year for our anniversary," the wife explained. Married ten years, they have a home that has been thoughtfully decorated over time with meaningful pieces that will last a lifetime.
That seems like a lovely tradition to me. Skip the bargain basement where couches are featherweight - because their cushions are made of inexpensive foam. Stop by one - or all - of our three stores. You'll never regret buying quality.