Thanksgiving didn't really begin until my grandfather's tan Oldsmobile rumbled into the driveway. My mom would send us three boys out to help my grandparents unload the car. Inside the trunk was enough food to feed an army - and my grandmother was a tiny Italian General Patton. "Pick that up from the bottom - it's heavy," she would bark at my brother. "Careful!" she would scold. "That's hot!"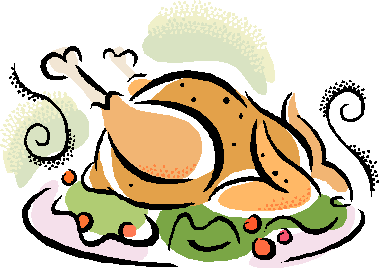 This was her battle station - and it smelled like a five-course banquet. There were pepper biscuits, stuffed mushrooms, fried artichokes, sticky buns, and, of course, boxes and boxes of fragrant cookies. The starter dish, however, would be Italian wedding soup with homemade meatballs followed by a lasagna to mangia on before they carved the bird. Grandma was determined to march inside, take control of the kitchen and hijack the meal. It worked for me!
My poor mom, on the other hand, had been up cooking her own special dishes since 4 a.m. - but she knew she wouldn't win against this culinary tyrant. She graciously accepted all the goodies. She took a breath and counted to ten and conceded her kitchen. Her food got pushed into the warming oven, but my mom endured the insult with grace and dignity.
Looking back today, my mom is happy she didn't make a battleground out of Thanksgiving. She embraced the parade of food, somehow knowing that her mother-in-law was a kitchen bully but everyone would appreciate her special skill for cooking.
I learned a lot from my mom about Thanksgiving. It isn't about the perfect meal. It's about an imperfect family gathering around a table to make perfect memories.
So, brace yourself for those moments when we will have to take a breath and count to ten next week. The smallest child sitting at the kids table might take notice of the give and take that is required to make a complex family work.