Every time I think I got a bargain, I realize I probably could have done better.
I joined a gym a few months ago and after a week or so of intense negotiations I felt like I got a great deal.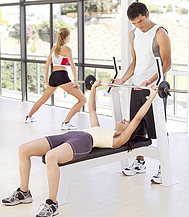 Only a few weeks later, I received a flyer in the mail from my new gym with special offers for new members. Turns out, these newbies are going to get their memberships for even less than me after all my hard work!
The same, however, is not true for our customers. Our customers are smart. And they do their homework. We recently had a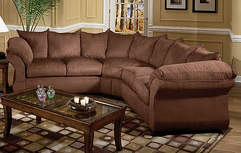 customer who fell in love with a beautiful sectional by Ethan Allen. They loved the color, the fabric and the styling of the sectional, but it had a minor tear in the back. They priced a new one at Ethan Allen and it was about $2,000 more than the one in our showroom in Hanover, MA.
So what did our customers do? They purchased a few yards of the matching fabric and fixed the tear for less than $100. In the end, they got the sectional they always wanted – and saved $1,900.
At Furniture Consignment Gallery, we see clever solutions like this all the time.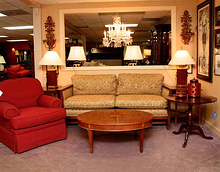 Buying furniture on consignment is so smart that we think everyone should check it out before making a purchase. You never know what treasures you will find.
Now, if only they sold gym memberships on consignment…