He was straight from the big screen, I swear.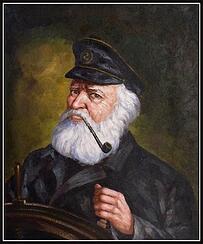 He looked just like Doc Brown from the movie Back to the Future. Remember him? The zany professor obsessed with time travel? The guy in our showroom had the same frenetic energy, the enthusiasm, and, of course, the finger-in-the-light-socket hair.
A retired teacher, the customer told me that he is living the dream with his wife. The two are sailing from Cape Cod to the Bahamas with lazy stops at any port that looks intriguing. What brought him to our store? He had furniture stored in seven states, he said, most of it inherited. Now, he wanted to consign it. He was having too much fun on the water to think about roosting on land again.
This mad-scientist look-alike proceeded to pepper me with thoughtful questions about our business. The result was an impromptu Q&A.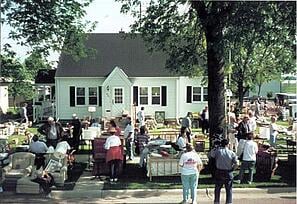 Q. How does consignment differ from an estate sale?
A. An estate sale typically is a one, two or three-day event in which the contents of a house are sold. Sellers often hire a professional to appraise the contents and conduct the sale. A professional typically takes a percentage of the net proceeds as a fee, generally 35%.
When you consign with Furniture Consignment Gallery, we remove the furniture from your home and sell it in our showroom. Your furniture is displayed artfully in our showroom with other quality items.
Q. Why would we choose consignment over an estate sale?
A. Some sellers like the idea of unloading their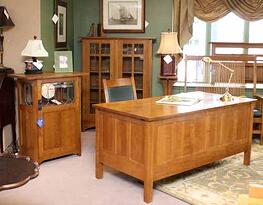 unwanted items quickly in a weekend estate sale. Others don't like the thought of letting the public or their nosy neighbors poke around inside their homes. Consignment means you don't have to sacrifice your privacy to sell your furniture.
Q. Have you ever discovered a 'lost treasure' that turned out to be worth millions?
A. So you think you have a Rembrandt in the attic? Television shows such as "Storage Wars" and "Pawn Stars" are sparking fantasies like that among sellers, but that's just what they are - fantasies.
Rarely does a seller pluck something from the cellar that turns out to be worth millions. Most people know the value of their possessions. They know the age and historical provenance of items that are valuable. Such items typically are sent to auction houses that specialize in valuable antiques.
Q. Do you travel to the countryside and scour old barns for heirlooms?
A. Honestly, we don't have the time to do a lot of archaeological work to stock our showrooms. We handle high-quality, name brand furniture that is generally less than twenty years old. Sifting through an old barn for a jar that might bring a few bucks isn't really our business.
After we wrapped up our chat, the sailor took a sweeping glance of our showroom as if he was scanning open water for whales or mermaids. For just a moment, he looked wistful. "This furniture is really beautiful," he said. "Sometimes, I miss having a home..."
I suppose it is human nature to always yearn for what you don't have. I was ready to stowaway on his boat when he described the scarlet sun sinking into the horizon, its reflection radiating across the blue ocean.
I may be living my dream here at Furniture Consignment Gallery, but I'd sure like to take to the sea someday like this old salt. Might even trade a dresser or two to make it happen.