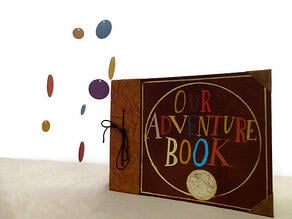 "Beautiful!" the octogenarian bellowed at his wife a few feet away. The pair was admiring a massive cherry hutch with beveled glass they found in the showroom and intended to buy. "We can move this ourselves," his wife hollered back with delight. "We don't need to pay the delivery fee."
Looking a bit doubtful, he gingerly made his way over to the hutch and attempted to lift the top half of the hutch an inch or two to gauge its weight. "I think we can get it," he announced with confidence to the entire population of Hanover, MA. She made her way to the opposite side and concurred. "Oh, yes, dear, we can."
To this pair, life is a bucking bronco - and you'd best grab it by the horns.
Married when Elvis was crooning Love Me Tender on the Hit Parade, the two were still feathering their nest and having adventures. After a buying spree in our showroom, they were going to look at motor homes for a cross-country jaunt.
He was 82. She was 81. The fun, they assured me, was just starting.
The two actually preferred the view at 10,000 feet. Both have been aviators since they were first married. They have flown the friendly skies in his-and-her single-engine planes for more than a half-century.
Hers is a sporty 1968 Beechcraft, a plane that just
begs for a flight outfit of go-go boots and a miniskirt. She went out to the car to get photos. "I'll never sell it," she exclaimed. "It's my baby." Her husband just put a new engine in it for her.
As for the hutch, I proposed they leave the heavy lifting to the pros. Why risk a slipped disc when there's so much more left on the bucket list? I convinced them to let our young bucks bring the hutch home for them - and they almost had me signed up for flight lessons.
Those two old birds are doing it right: life at full throttle, even in your 80s.
Love the Adventure book featured? Buy it here.