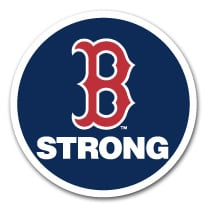 For the last few months, I would jump when a car door slammed or when a pot slipped and hit our kitchen floor. My heart would pound and I'd break out in a cold sweat. Last April, I was one of the thousands - along with my wife and three sons - at the finish line of the Boston Marathon. We weren't injured in the bombing, but I'm haunted at the thought that my family was a target for terrorists.
Now, after a long and uneventful summer, I'm not so jumpy anymore. In fact, the crack of a bat has been sweet music to my ears for the last few weeks. The home team muscled its way from last place to first as a nation cheered it on. The Red Sox victory in the World Series is the perfect metaphor for our city. Yes, Boston is strong.
The marathon bombing exposed our vulnerabilities and violated our sense of security. For many of us, the trauma lingered for months. Still, while driving the truck through the city and suburbs picking up furniture this week, I was struck by what I saw. Construction workers are banging hammers and brushing paint on almost every street. The smell of sawdust is in the air.
To me, that's further evidence of a comeback. Many of us are investing in the place that is safest and most comforting: our homes. We are hard at work to create a haven that has meaning and purpose and security for our families.
Six months ago, two morons tried to destroy a great international athletic event and bring a city to its knees. But we're tough. We know how to get back in the game - and win. Let's never forget those who were hurt in the bombing and what we lost, but let's also celebrate our stubborn resilience in the face of adversity. Boston deserves a pat on the back as do the city's triumphant bearded men with bats.