You got married in 1969 and it took a few years to establish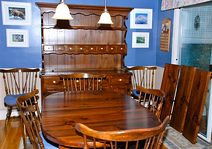 yourself so you bought your furniture in 1982. That was a good year. The year you rennovated your kitchen, put on an addition and bought new furniture.
Fast forward to 2010 and the 4 Bedroom colonial in the quiet neighborhood that used to be home to your crazy kids now is the playground for someone elses. With much debate, and sleepless nights your decision is made; it's time to downsize. However, many challenges lie ahead. All of that stuff has to move.
What a great place in life to be, but the challenge of letting go is

much more difficult than you anticipated. The kids don't want much. In fact, they hardly want anything at all. The boys will take back their trophies and baseball cards, but the daughter in-laws don't have interest in much else. You are not offended becuase you hardly blame them, but you're disappointed all the same. This was nice stuff. Expensive stuff. You worked hard for it! But you get it.
No problem. The family doesn't want it. Somebody will. You hope. Or are your items dated?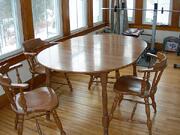 You have 2,800 square feet of quality home furnishings to divest.
Styles come and go so quickly:
Pastel Rugs
Flame Stitch Queen Ann Chairs
A Speckled Cherry Bedroom Set
Washed Pine End Tables
French Provincial Dining Set
Dark Pine Bunkbed and Desk
Colonial Cupboard and Kitchen Sets
It's not that all of your home furnishings are dated and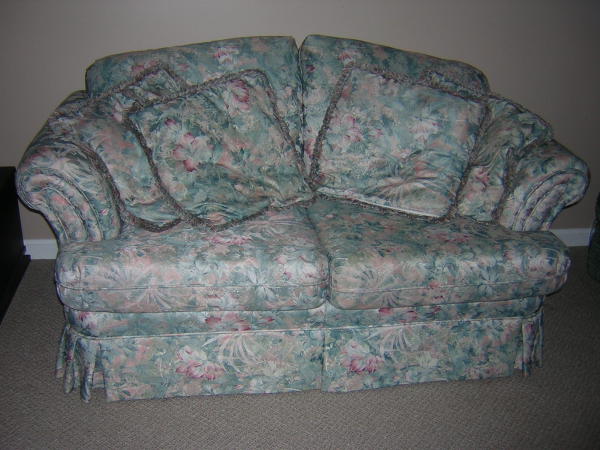 undesireable, they could still find a great home, but the styles from the 1970s and 80s now have a very limited market.
The very traditional chippendale and Queen Ann styles still are marketable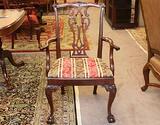 as long as the wood is not speckeld, but upholstered pieces from the 80s are going to be at the end of their useful life. These are hard conclusions and certainly consult with your local consignment shop, but be ready for the bad news: your furniture might be dated.