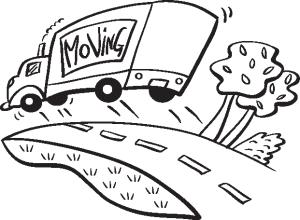 6:35 AM Today: "As of last night at 7:00PM papers are signed, and more importantly money is finally down!! I would like to proceed with consigning the furniture -- if that is alright with you. Are you available on March 2nd?"
All week long we have been fielding calls from customers eager to schedule furniture pick-ups. The signs are there that the Spring real estate market is coming in like a Lion! "As soon as we have the sales agreement in hand, you can come get the furniture" says one, happy to be setting off on a long-anticipated retirement adventure consignor. Another is joyfully moving into a new home. "We move on March 6th. Can you sell our old dining room set? It is too big for the new dining room. And I found a new set in your showroom that will fit the new house perfectly!"
After years of waiting out the recession, people seem to be on the move again. That is always an emotion-filled journey, one that we're happy to share with our customers. When we are helping customers who are moving, we witness the full range of emotions in those who are selling and buying homes. Sellers are sifting through memories of lives well lived and coming to terms with the decision to make a change. Buyers are eagerly looking forward to fulfilling their dreams of creating a new home.
A big move creates anxieties, but it is typically mingled with excitement and anticipation. Decisions must be made. Some hesitate and fret over the details. Others leap from one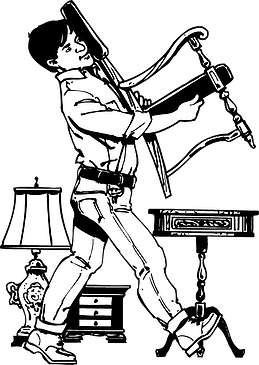 decision to another with the speed and agility of a star hurdler.
One of our customers is making her fifth move - in five years. Having seen her through all these transitions, we are beginning to feel a bit like family. We were at her home this week swapping out beds, cleaning out some high quality pieces from her basement and trying to get her squared away before her 2PM showing. She was calm -- I was stressed! "We've got to get these beds made!" I exclaimed. "Don't worry. They'll either like the home or they won't", the wily moving veteran said with cool composure.
In the next town over, we recently sold a dining room set for a customer who was moving out of a lovely colonial in the suburbs. We were back at the same house the following week - delivering a different dining room set to the new homeowner.
Strange things happen during a move. Emotions run high. Some folks make good decorating decisions under stress. Others don't. Furniture that fit perfectly in that big family colonial may not work in the chic new retirement condo. The formal dining room set that looked so elegant in Newton may not work in your casual house on the Cape. Some people are able to anticipate that certain pieces won't work in the new home before the big move. Others incur the expense of moving the items, try to cram furniture built for a large home into a small home and then make the decision to consign the items.
We wouldn't think of offering advice about moving - every family handles that challenge differently - but we do have one suggestion: Keep Furniture Consignment Gallery on speed dial.
You never know when you might need us. And we promise we'll do our best to help you.
7:03 AM Today: "Let's do Thursday, March 1. I'll make it work." says yet another client on the move.