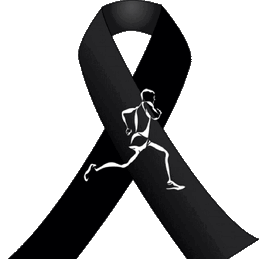 "Dad!" Robbie, my four-year-old, was tugging hard on my coat. I bent over to listen. His blue eyes still have a lot of baby in them, and they locked onto mine. "Dad," he said, urgently and loudly over the noise of the jubilant crowd on Boston's Boylston Street. "I have to go to the bafroom."
Not now, I groaned to myself. We had a prime viewing spot right at the finish line of the Boston Marathon. My brother, JT, was running. Any minute now, he would be crossing the blue-and-yellow line. His journey to the marathon had been a long and arduous one. I really wanted to be there to cheer for him.
"Yeah, Dad, I'm starving." Cade, my thirteen-year-old, always seems to be hungry now that he's a teenager. I glanced over at my wife, Diana. Maybe we had a few minutes to find a bathroom and grab some hot dogs for our three boys. Besides, my parents were stationed a block or so down the course, also on Boylston Street. They'd alert me with a text if they saw my brother nearing the finish. Diana smiled and nodded as if to say "What can you do?"
Ten minutes later, the boys were munching happily on hot dogs we'd gotten from a vendor on Exeter Street. We were hurrying back to the finish line when suddenly we heard a massive explosion. The street shook beneath our feet. We stopped for moment, confused. Then, a second explosion "It's a bomb!" I shouted to Diana, as we grabbed the boys and started running for cover.
My brother was only a mile away from completing the marathon when the cops diverted him - and thousands of other runners - into Kenmore Square, where they frantically tried to call or text loved ones they feared had been hurt or killed. My family was one of the fortunate ones. We were shaken, but safe. My parents were sitting directly across the street from the site of the second explosion. They were unharmed, but they witnessed the carnage, which has left them deeply distressed.
I can't stop replaying that afternoon in my head. I am sure the terrorists who planned the attack would have been disappointed that we stepped away. After all, we were the target - along with all the hundreds of other families and friends celebrating a race that brings out the very best of the human spirit: courage, endurance, hope.
Our near-miss mirrored the paths of so many others. The terrorists want us to be believe we should be punished for our way of life and for our freedoms, but the angels hovering at the finish line who were there to guide and protect so many of us, defy all of that logic. There are those who were not as lucky and we pray for their recovery. Now our job is to get back to business.
Ways to help the Recovery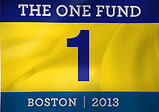 Donate to the official charity of The One Fund Boston, Inc. to help the people most affected by the tragic events that occurred in Boston on April 15, 2013.
or you can support the Red Cross with blood bank replenishment.
For More info about donating blood in your area please click here.
Can't donate for personal/medical reasons? Click here for alternative ways to help the Red Cross.