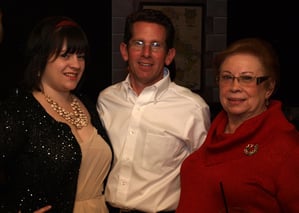 On a whim, while visiting Boston, she'd stopped at our showroom and fallen in love with a mirror. She'd spent a year renovating and redecorating a home in Kennebunkport, Maine, and this mirror would be the final jewel in her masterpiece. She bought it, delighted to have found such a treasure, only to come to a crushing realization a few minutes later. The mirror wouldn't fit in her car.
Ron, manager of our store in Hanover and a nine-year veteran of FCG, has a deep compassion for this kind of drama, which is a decorator's version of 'the thrill of victory, the agony of defeat.' So, also on a whim, Ron offered to deliver the mirror to her home on his day off. Himself. 108 miles, each way.
I was dumbfounded when I discovered what he'd done for that customer. In a tone that was half-guilty and half-defensive, he waved away my objections. "I've always wante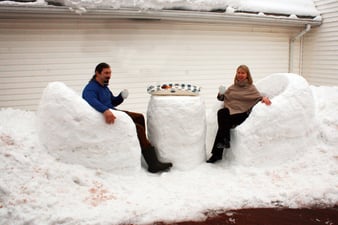 d to see Kennebunkport," he said as if a five-hour spin was a typical outing for anyone. "What a pretty town! Her House was beautiful!"
In reflecting on the ten-year anniversary of our acquisition of Furniture Consignment Gallery, I realize that our success is in large part because our employees care so much about our customers. They are always willing to go the extra mile - or hundred miles.
Brian, assistant manager of Hanover, once delivered a pair of lamps to someone's home on his way home then stayed for an extra hour or two to help the hapless customer rearrange the furniture.
We value our employees not only for their willingness to provide extraordinary customer service but also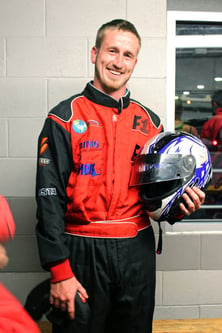 for their loyalty to FCG. Our most recent hires have been with us for almost a year: Brian, Julia, Lisa, Josh and Mike. Brad, manager of our showroom in Plymouth, joined us about three years ago to launch that store and Drew, Tevin and Nick have been with us since the opening. Bryan and Diane joined us about a year ago. Donna was in Plymouth before being promoted to manage our showroom in Chestnut Hill and Meredith has been a part timer in Chestnut Hill for nearly five years! Gloria, our bookkeeper, has been our Guardian Angel in accounting for all Ten Years!!
Our delivery crew includes six-year veteran Matt, four-year vet Rob, two-year vet Dana, and Matt, the newcomer, who joined us eight months ago. They are, to a man, the most careful, pleasant and competent delivery team you will ever encounter. Christa, our marketing manager, photographs our furniture in Hanover and is responsible for our website. She's been with FCG for four years.
This weekend, we will wrap up our ten-year anniversary celebration. Our 10%-off sale goes through Monday. Please join us
Saturday

for treats and refreshments.
Each of our three showrooms is hosting an open house between

11 a.m.

and

2 p.m.

Come meet our staff, the heart and soul of FCG.