"So who is winning our little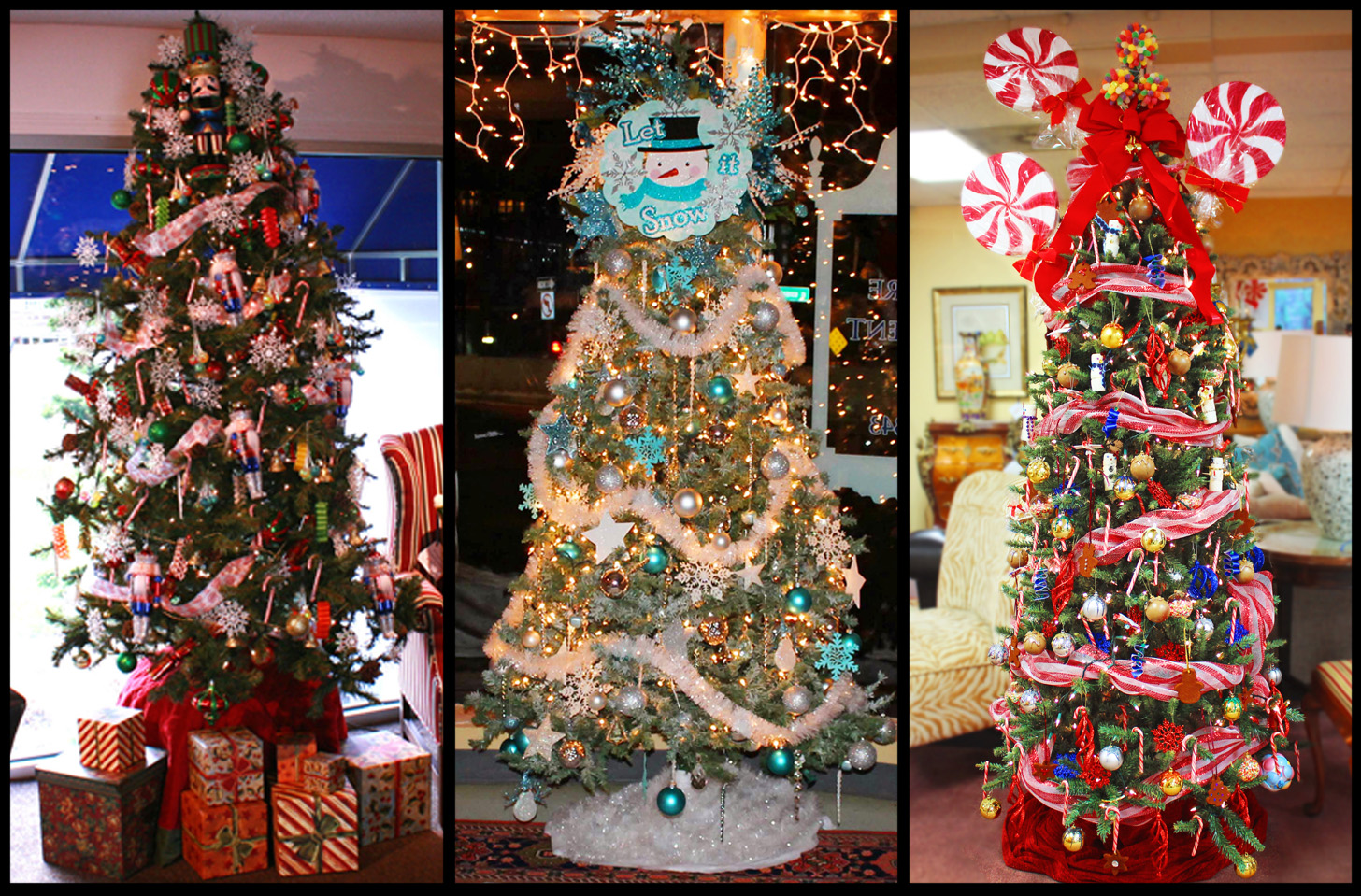 competition?" Brad asked with feigned nonchalance. Brad is the manager of our store in Plymouth. And the little competition is nothing less than FCG's design Super Bowl.
In other words, it's our annual Christmas tree decorating contest.
Each of our three stores is given a tree, a small budget for ornaments and a deadline. Trees must be fully decorated by Dec. 1. Then you - our customers - get to vote on the best of the three trees online or in person at the store.
The prize? Technically, a catered lunch for the staff that created the winning tree. But, in reality, the winners have bragging rights for a year. Considering the competitors, that's no small matter.
Our contest pits Brad, a maestro of design, and his staff against his identical twin brother, Ron, and the staff of our store in Hanover. Ron is manager of that store and an equally gifted design genius. And he's got a score to settle: his brother's team won last year.
Our third combatant - oops, I mean contestant - is Donna, formerly Brad's protégé and now manager of our store in Chestnut Hill.
Like any war, this one has secret battle plans and spies. Ron recently invited his staff to his home to work on their tree. Outside, the wind was whipping the last of the autumn leaves off the trees. Inside, the group was busy baking gingerbread men and making candy.
Suddenly, someone noticed a face pressed against the rain-slick window: Brad, on a spy's mission. Luckily, he escaped without bloodshed.
Each of our showrooms boasts a spectacularly decorated tree this year. In Hanover, the Gum Drop Tree is studded with delectable treats: gooey chocolate balls, candy ribbon and an army of marshmallow men. In Plymouth, the Nutcracker Tree celebrates the beloved ballet with ornaments celebrating its colorful characters hidden in the boughs.
In Chestnut Hill, Donna and her team created a tree that celebrates the beauty of this snowy season in silver, white and teal.
'Tis the season to be merry. Around here, we try to remember that the contest is just a friendly little competition. So, as they say in Chicago, vote early - and often - for your favorite tree. All I ask is that you say a prayer for me when it comes time to announce the winner.