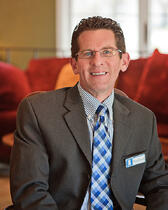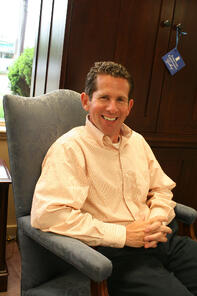 Red alert: the twins have been acting a little strange. They seem tense, especially about the design of their showrooms. Everything has to be flawless. Every lampshade has to be straight and every pillow fluffed. In the last few days, our typically energetic store managers have turned into whirling dervishes of design.
For those new to this blog, the twins refers to the two brothers - identical twins - who manage the Hanover and Plymouth stores for Furniture Consignment Gallery. Ron has overseen our largest showroom in Hanover since 2006. Brad was recently recruited from a Macy's in Florida to manage our newest store in Plymouth. Equally gifted in furniture merchandising, they are ferociously competitive about their stores.
Earlier this week, during our weekly conference call with the store managers, I witnessed what sounded suspiciously like a sibling smackdown. "How do you like the flowers?" Ron asked Brad casually. Turns out, Ron had planted masses of wildly colored flowers outside his brother's showroom last Monday - on his day off!
Well, apparently, no harm, no foul when the goal is beautifying our stores. Brad was grateful for the help. Later, I heard the two hatching a plot to do a landscape makeover of Hanover together this coming Monday.
As an employer, I couldn't be more appreciative of the effort, but I was getting a little worried about burn-out. Then, in a moment of furniture-arranging pique yesterday, Brad dropped a bombshell that explained everything. "Everything has to be perfect," he said. "Mother is coming."
So that explains it! Mother! On her way from her winter home in Florida to her summer home in Maine, the matriarch of the family is going to stop by to see her sons and look over their handiwork. I've never met her, but she lives in legend, at least at FCG.
Widowed when her twins were 10, she raised three boys along with their sister by herself, working in the family tire store where she excelled at the art of retail. At 78, she's a tiny, stylish dynamo, and her 51-year-old sons haven't yet outgrown the desire to impress her. She arrives in two weeks. I can't wait to meet her - if only to see an end to the frenzied primping.
So stop by our stores this weekend and enjoy the results of our sibling rivalry. I'll be there. I've been sentenced to hard labor - at least for the next two weeks. "The deck outside the store has to be stained," Brad told me sternly. "Mother is coming."