Bed sizes have evolved quite a bit over the last few centuries. As homes have become larger, rooms have expanded and naturally bed sizes have followed suit. It wouldn't be America if bigger wasn't better. I upgraded to a King Bed myself. Though we all desire more sleeping space and mattress surface area, nothing beats the beds that were made in the 1920s - 1940s.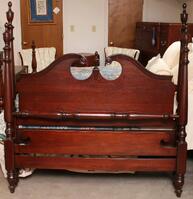 These beds are solid as a rock and super sturdy. Most of them take a standard size full bed and you can even get an inexpensive converter kit that will extend the length and width of your bed so that it can accpet a Queen Mattress.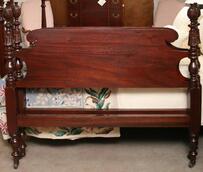 Some great qualities of the beds built in this era are:
They were built of solid woods such as Solid mahogany or Rock Maple.
The decorative detail was often created by hand.
They are made to last and have almost outlived one generation and will likely outlive another.
They are very affordable as they sell for between $300 - $1,200 depending on condition and style.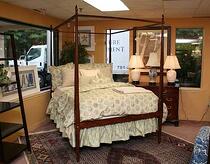 Beds from this era may not be the bed of choice for your master bedroom, but, I bet one of these beds would fit great in most any other room in your home. Perfect for a guest room or a growing child. These beds add elegance, beauty and long lasting quality to any home.